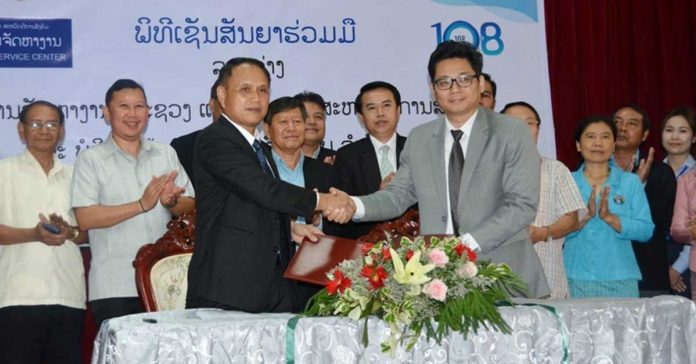 The Lao government is to provide information on the job market through a new partnership with the country's largest employment website operator, 108 Jobs, in a move to tackle growing unemployment issues.
Under the agreement signed on June 27, the Employment Service Center under the Ministry of Labor and Social Welfare and Vientiane-based 108-1009 Group will jointly develop a labor market information system to upload employment vacancies on both the ministry's www.lmi.molsv.gov.la and 108.jobs website.
Two websites will provide information about companies in Laos with job vacancies in different sectors.
In Laos, positions at the government are preferred among job seekers over private sector opportunities as they are considered more secure, the Vientiane Times noted in a recent article, adding, however, there is a limited quota of such jobs.
The newspaper added that unemployment is among the top issues when comparisons are made with the success of other ASEAN member countries, quoting sources as saying that this is because local job seekers have difficulty accessing information about available positions.
Statistics from the Ministry of Labor and Social Welfare show that as much as 9.4 percent of the workforce, representing about 182,000 people, are unemployed.
The World Bank pointed out in one of its latest reports that the growth of Laos over the past years has been attributed mainly to natural resource-based sectors, large infrastructure projects, and public sector spending.
"These sectors are insufficient drivers of quality and sustainable growth. They have not created many jobs," said analysts quoted in the report.
The World Bank noted that the private sector would be critical in diversifying the economy and creating more jobs to sustain strong growth in the future.
Laos is currently working hard to boost private sector-led growth as it is a priority of Laos' 8th National Socio-Economic Development Plan for 2016-2020.