In a country where weaving is usually considered a house chore and mostly done by women, Ock Pop Tok is striving to transform this perception.
Ock Pop Tok, which means "East meets West" in the Lao language, believes it can contribute to the local retail industry in Laos, and support financial independence among women across the country through the fair trade of Lao traditional handicrafts.
The company, established by two women from the UK and Laos who first met in 2000, started with only five staff. Since then, it has grown significantly and enough to receive products from some 500 artisans. All of the 500 craftspeople who create the products for Ock Pop Talk are Laotian women, and all are the direct beneficiaries of the company's Village Weaver Project, launched in 2006.
The project is designed to provide better economic opportunities to rural areas by passing on Ock Pop Tok's experience. In other words, the project is to help handicraft makers in rural areas of Laos produce, sell, and earn more.
Currently, the project is underway in 13 regions of Laos.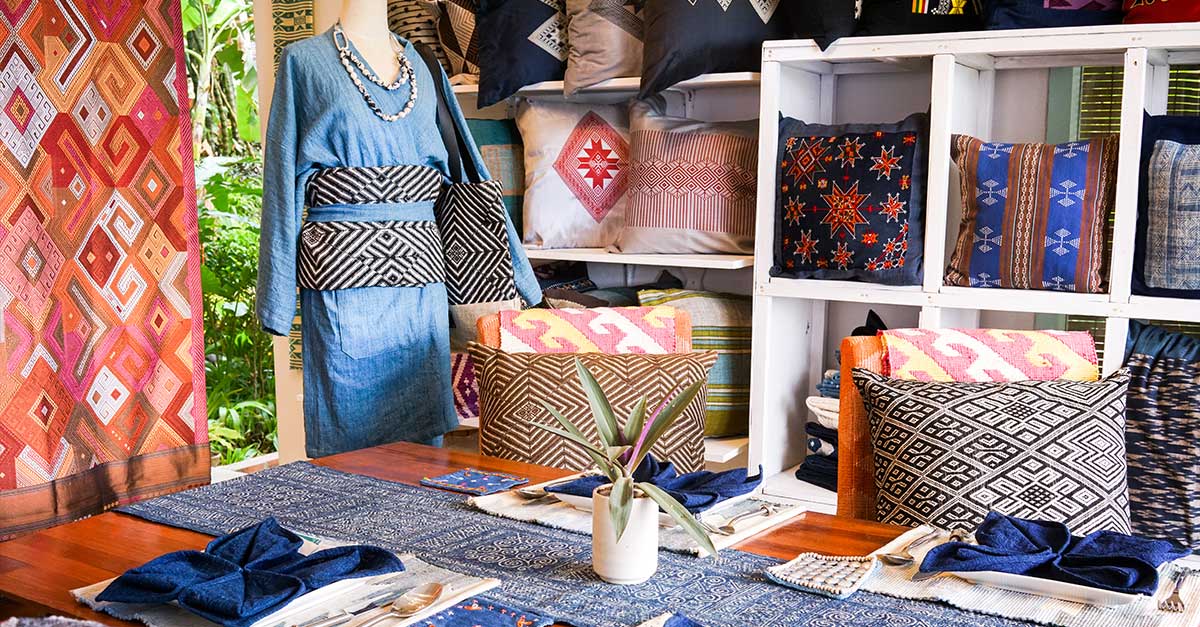 The project is meaningful because it is the only source of income for most women who engage in textile crafts in rural villages. Helping these women means that their families are better off and that it can effectively reduce poverty in such areas where there are no significant economic activities. The project also preserves the unique textile production techniques handed down from generation to generation, from region to village.
Ock Pop Talk not only operates stores that sell handicrafts but also provides a space for visitors to see and experience crafts so that it can spread the cultural and artistic value of Laotian textile crafts.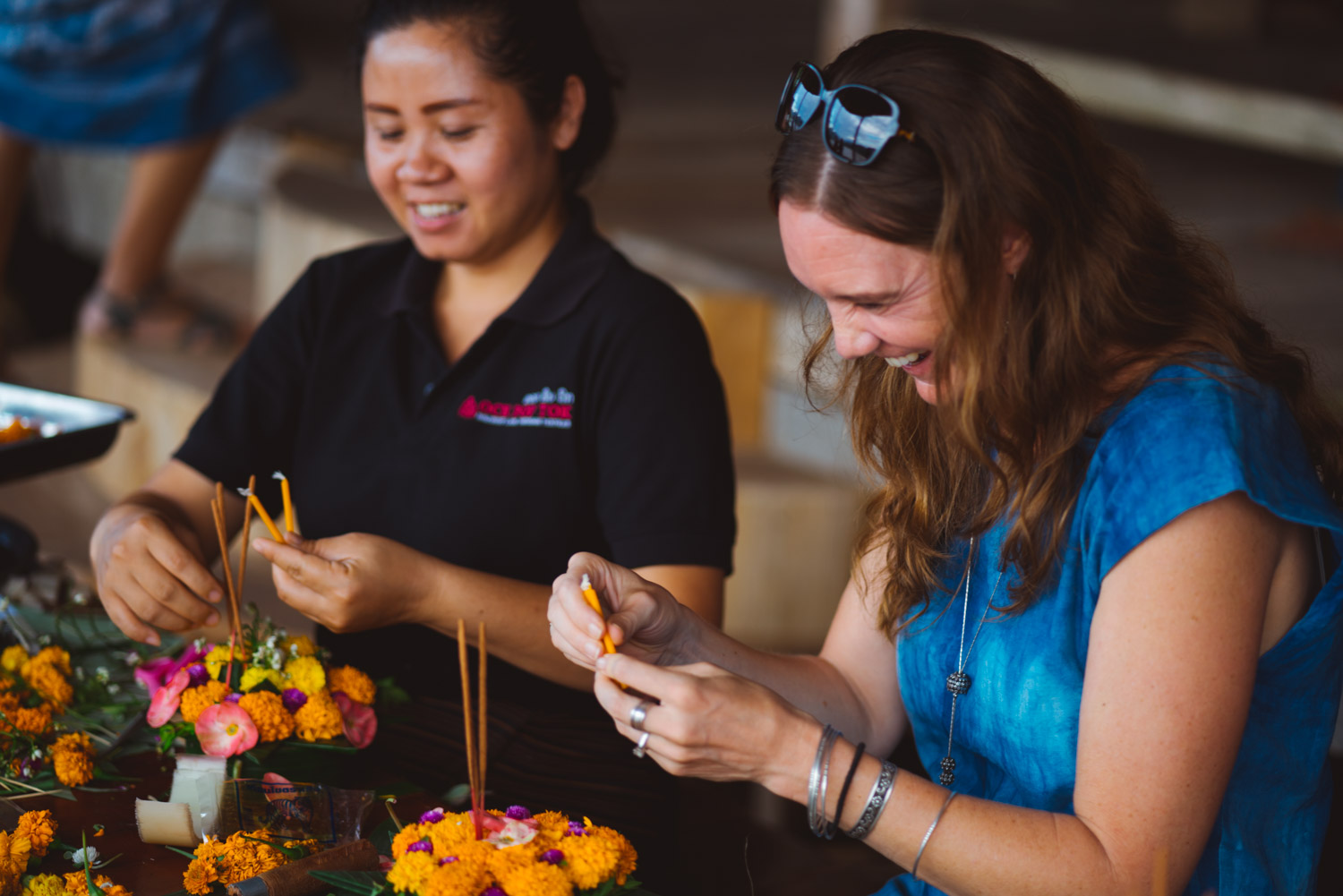 It operates the Living Crafts Centre, which is located in Luang Prabang, a popular tourist destination for travelers. Not only can people purchase products there, but they can also learn the traditional weaving and natural dyeing of methods of Laos.
Promotion in Korea
Ock Pop Talk is also eager to promote Lao traditional handicrafts outside the country. It has actively participated in international events, including the Seoul International Handmade Fair 2019 (SIHF2019) held in May.

The exhibition brought together everything from handmade accessories to foods, including some 60 exhibitors from 16 countries, including Australia, Taiwan, Singapore, Thailand, and Laos, as well as about 300 craftspeople from South Korea itself.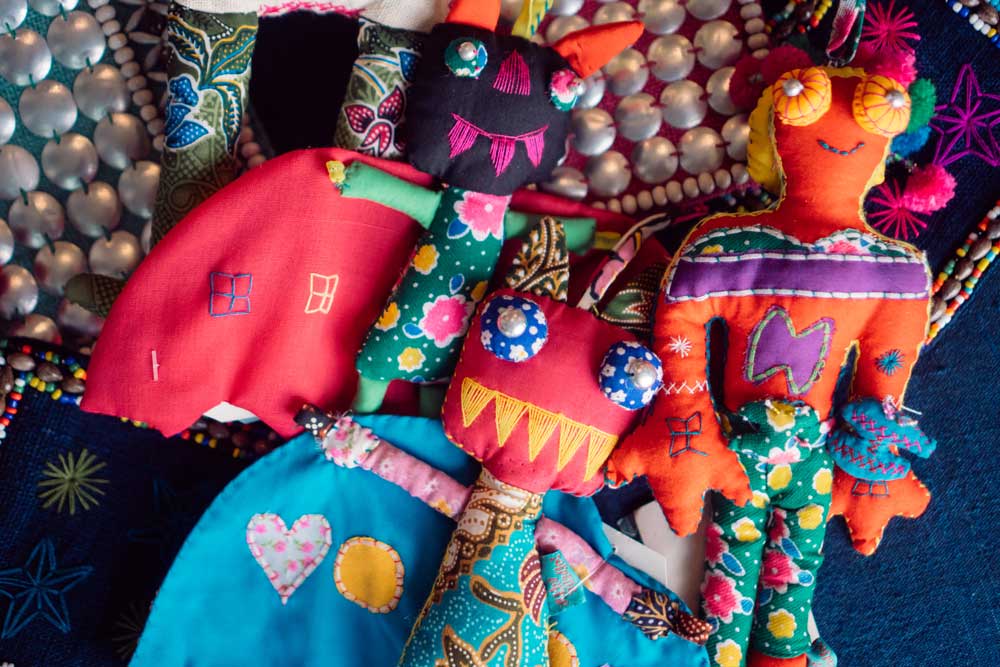 Laos, as a country, may have had a lower profile compared to other participants, but this did not stop Ock Pop Talk from fascinating visitors.

One visitor to the Seoul International Handmade Fair said a textile artifact of unique color and texture stood out, citing handicrafts from Ock Pop Tok, which were displayed at a booth set at the entrance of an international pavilion. "Even though Laos is another Asian country, it's interesting because the products are quite exotic, and I've been wondering about the country and its culture for a long time," he said. Story: Kim Jee-won Photos: Ock Pop Tock
Translated by: Taejun Kang