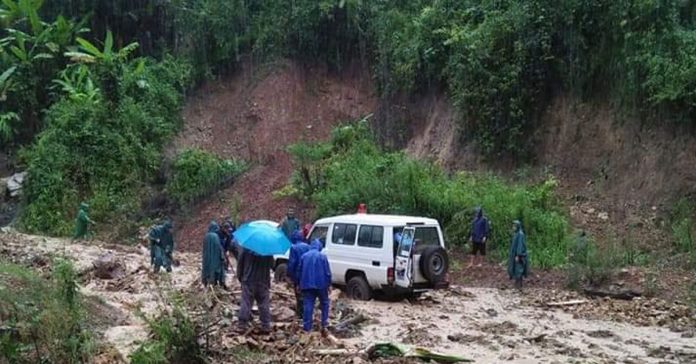 Seven people have been reported missing in the wake of Tropical Storm Wipha which caused flash floods in Houaphanh Province last weekend.
Authorities in Houaphanh Province say flash floods caused by the storm swept away seven villagers in Viengxay District. A search operation is being conducted along the Xia Stream, which runs close to the border with Vietnam. So far the victims have not been found.
Flooding in Houaphanh has affected 18 villages, with the estimated cost of damage amounting to LAK 18 billion.
Viengxay district authorities have also called upon Vietnam for assistance in the search for missing flood victims, according to an article in VN Express. A letter was sent to official counterparts in the neighboring Vietnamese district requesting urgent assistance in the search.
Vietnam's Quan Son District, Than Hoa Province was also hit by tropical storm Wipha, which reached Vietnam before sweeping across Northern Laos.
In Vietnam the death toll from the storm is believed to be twelve, while a further nine are still considered missing.