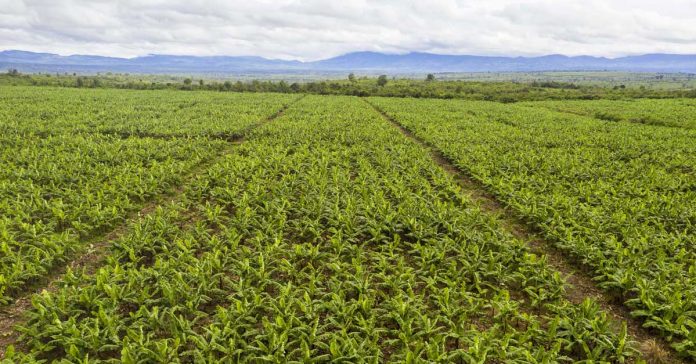 In Meuang Nong, banana plants sprawl as far as the eye can see, leafy and vibrant green, until they meet with the wild shrubbery of surrounding mountains.
In the fields, one planter gingerly inspects a comb while another diligently takes notes, recording the quality and growth of plants. Along with a crew of several other farmers, they make their way across dozens of rows.
The banana plantation is an investment by Souk Houng Heang Company, whose goal is to create environmentally friendly and sustainable farms, using modern technology in production, as well as harvesting the silkiest, most flavorful bananas possible. Souk Houng Heang works in cooperation with Nafoods Group, a worldwide agricultural producer and exporter from Vietnam, to distribute Lao bananas to European countries and process them for other products.
"We treat our bananas how we treat the food we eat every day with our family," says Toomkham Phoungmachan, the Lao representative of Nafoods Group.
"For us, the quality is personal, because it's the food we eat ourselves and share with the people we love."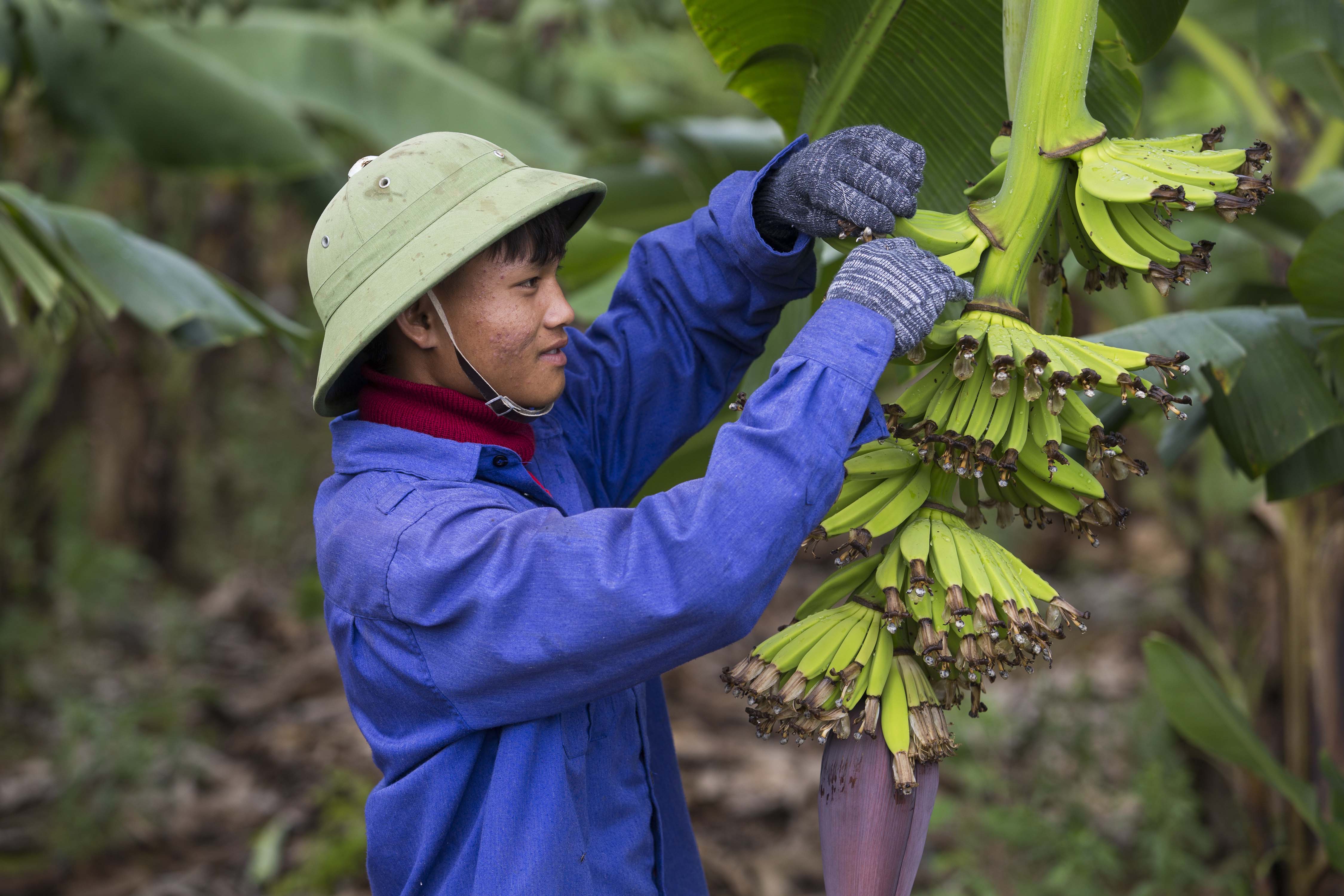 Banana plantations have not always had the best reputation in Laos – and understandably, as they have historically failed their local communities. Foreign-owned banana plantations have been known for polluting water sources, killing fish and other animals, and leaving workers in poor health due to chemical exposure. In 2017, banana plantations became so hazardous to workers that the government banned the expansion of these farms outright.
Part of the mission by embarked on by Nafoods and Souk Houng Heang is to end the practice of excessive chemical use – abuse of herbicides, fertilizers, nutrients and insecticides – that cause workers to fall ill with respiratory and liver problems.
"We have worked hard to make sure that farmers will be happy and healthy, and have no issues with chemical overuse," explains Phoungmachan. "If you don't use the right plantation system – from the right chemicals during seeding to the proper temperature storage – this affects everyone from the banana planters to the consumers."
Souk Houng Heang also hopes to provide safe, sustainable job opportunities to areas where many rely on work from drug trafficking and illegal wood-cutting, industries damaging both to their communities and the environment.

"We want to create a business that strengthens the community, drives the local economy, and creates secure and safe employment," says Phoungmachan.
Despite Nafoods' focus on supporting local communities, finding the right place for their farms hasn't been easy. Meeting their standards requires a procedural overhaul – one many farm-owners aren't prepared to make. From maintaining a precise temperature control during storing to the careful cataloging of plants farmers are performing today, Nafoods requires farmers to exercise an extra level of vigilance in each step of their production.
"Because we are a clean business, there are so many different things owners must comply with and change about their farms," Phoungmachan explains. "So we are so grateful to our partners and thankful that we have finally found the right ones."
It may be a slow, laborious process of change – but the payoff could be huge. As Phoungmachan says, "I hope one day I'll see the Lao banana stamped safe and clean, and sold in grocery stores around the world."
Originally published in Champa Meuanglao Magazine.
Text BY Julia Case-Levine
PHOTOGRAPHS BY Phoonsab Thevongsa