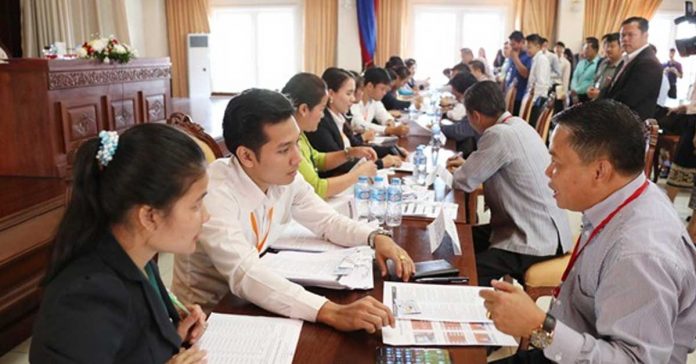 The Lao government is currently in the process of clarifying the actual number of civil servants amid growing public concern over the possibility of payments made to "ghost" civil servants who do not exist.
"This process is part of procedures to ascertain the true number of civil servants in Laos," said Director General of the Civil Servant Management Department, Mr. Souvanny Rattanavong, as quoted by Vientiane Times.
Among concerns, some say it is possible for the government to continue paying salaries into the bank account of civil servants who no longer hold a government position.
The government began to pay salaries for civil servants via bank transfer a few years ago in an effort to simplify the process.
Currently, each ministry has to submit a list of names of civil servants and their bank account information to the central government before salaries are transferred.
This process allows the Ministry of Home Affairs to confirm the number of civil servants who are eligible to receive salaries, but it cannot prove the existence of each official.
In order to tackle the issue, the government has authorized the Ministry of Home Affairs to partner with the Banque pour le Commerce Exterieur Public to issue new ID cards to civil servants in 2018, which can be used to withdraw salaries from ATMs.
The ministry has distributed the new ID cards to 37 central state agencies as part of the process to double-check the true number of civil servants while it plans to distribute the cards to nine other central state agencies and complete such distribution in the provinces in 2020.
The Civil Servant Management Department will request the cancellation of payments if they learn about the existence of "ghost" civil servants. Those who abuse the current loophole would also face punishment in accordance with the law.
Earlier this year, the Prime Minister issued a new decree on the ethics and morals of civil servants, including a revised code of conduct. The decree prohibits civil servants from abusing their power for personal gain or the benefit of their relatives and people associated with them. Those who fail to abide would face disciplinary action.