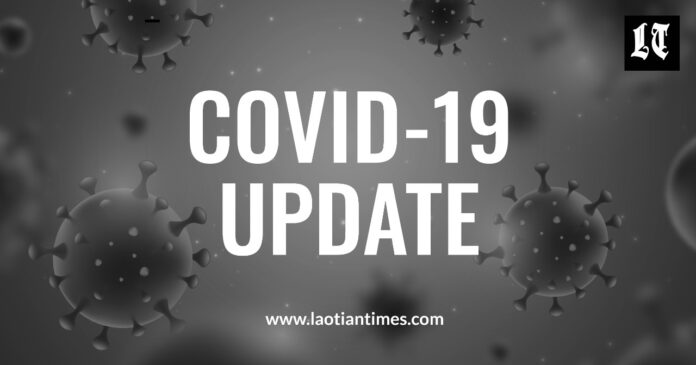 Laos has confirmed 65 new cases of Covid-19, bringing the total number of cases to 1,482.

Dr. Latsamy Vongkhamsao spoke alone at the daily announcement by the National Taskforce today, reporting 4,134 tests had been undertaken in the past 24 hours.
Of the new cases, Vientiane Capital recorded 26 cases, with 24 vases in Bokeo (in Ton Pheung district), while Champasack saw 12 new cases (imported), and Savannakhet saw three new cases (imported).
The country now has a total of 1,050 active cases.
Dr. Latsamy urged residents to continue to practice the measures for Covid-19 prevention and control determined by the Ministry of Health, such as wearing a facemask, using hand gel, and practicing social distancing.
She said that while it is important for people to continue to exercise, the lockdown remains in place and lockdown measures must be strictly adhered to. She urged residents to exercise in their own homes rather than traveling to a central location to exercise together.
Meanwhile, those who plan to be vaccinated should bring medical records with them to ensure doctors and nurses are aware of any underlying complications prior to receiving a vaccine.