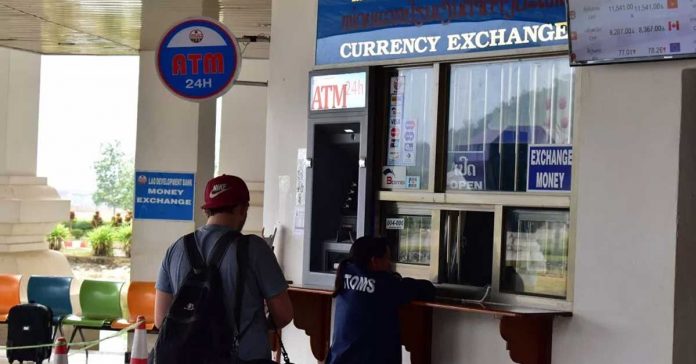 Authorities in Laos have ordered currency exchange businesses to transition into representatives of commercial banks across the country.
According to a notice issued by the Bank of Laos (BOL), all authorized currency exchange businesses operating across the country are to work with authorities to become commercial bank representatives.
The government aims to improve the efficiency of foreign exchange management by bringing currency exchange businesses under the banking system.
The move is believed will make foreign currency management more efficient and in turn, assist in easing financial difficulties currently faced by the nation.
Commercial banks have been tasked with choosing exchange booths that will come under their management, while exchange booths have been told to select a commercial bank with which they wish to cooperate.
Meanwhile, BOL has stated it will no longer consider approving applications for exchange business operations submitted prior to a notice issued in June this year.
The government identified a widening gap between the official and market rates in August last year, saying the increasing gap is having a negative impact on the price of consumer goods in Laos.
It tightened regulations on currency exchange businesses in July this year, following the depreciation of the Lao kip against foreign currencies.