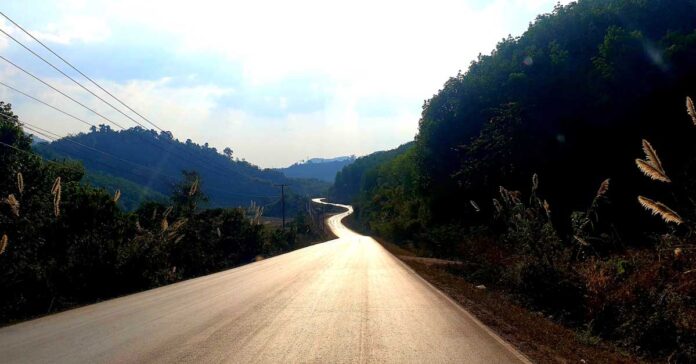 The Japanese government will provide USD 6.1 million to finance the equipment needed to restore deteriorating and damaged roads in Laos.

A signing ceremony for "the Exchange of Notes for the Economic and Social Development Plan (Provision of road repair equipment)" was held at the Ministry of Foreign Affairs in Vientiane Capital on Thursday.
The agreement was signed by Mr. Phoxay Khaykhamphithoune, Deputy Minister of Foreign Affairs of Laos, and Mr. Takei Shunsuke, Japanese State Minister for Foreign Affairs.
Road stabilizers, motor graders, trucks that distribute asphalt, vibratory rollers, pneumatic tire rollers, and trucks that disseminate water would be purchased within the grant.
This project to restore roads in Laos will first be implemented in the southern region of Laos, with future plans to expand across the country.
Government of Japan has sponsored the construction of infrastructure in several regions of Laos, including the Pakse Bridge, National Route No. 9, and Vientiane National Route No. 1.
Laos will assume the role of ASEAN chair in 2024.  In support of this, the Government of Japan will provide grant aid of JPY 500 million (approximately USD 3,632,000).