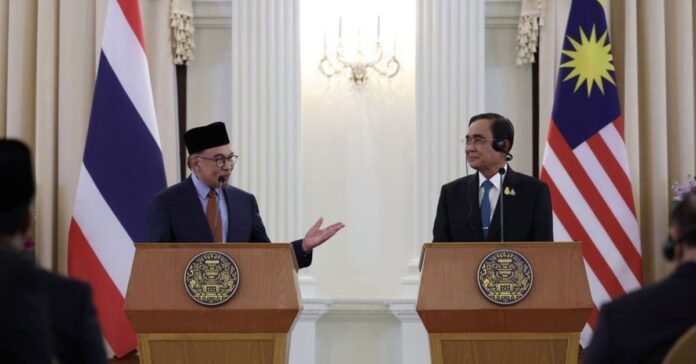 On his recent two-day visit to Thailand which commenced on Thursday, Malaysian Prime Minister Datuk Seri Anwar Ibrahim vowed to not endorse violence to resolve conflict in Southern Thailand. 

The insurgency movement first started in 1948 to reclaim and maintain autonomy over former parts of Malaysia, including the southern Thai provinces of Pattani (Patani), Yala (Jala), Narathiwat (Menara) which was conquered by the Kingdom of Siam in 1785 and has been governed by Thailand since then.
Although the separatist movement has been active for over seven decades, it started becoming increasingly violent in the early 2000s when drug cartels and oil smuggling networks started to operate in the region claiming the lives of around 7,000 people.
Pirate raids are also quite common in the area and the violence has often spilled over to other provinces like Bangkok and Phuket.
On his first visit to Thailand after assuming the role of Prime Minister in November last year, PM Anwar again stressed on the importance of resolving tensions through peace talks while speaking at a joint press conference with his Thai counterpart Prayut Chan-o-cha.
"We will exercise our rights as friends and family to express our legitimate concerns whilst acknowledging that south Thailand is an internal issue. It is our duty as good neighbors and family to do whatever is required to facilitate the (peace) process.
"That's why we agree to appoint an acceptable facilitator from a retired chief of our armed forces to assist and give our assistance," he said.