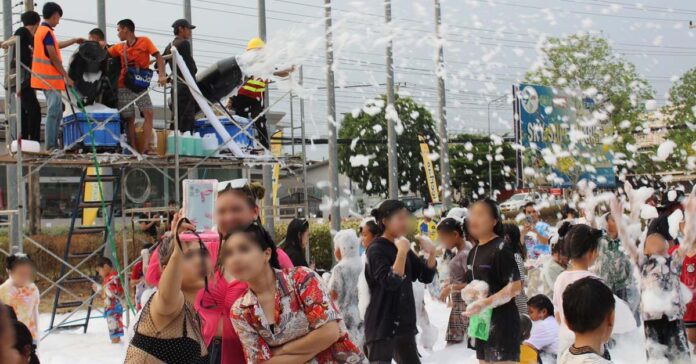 At least one person died and six others were injured by an electric shock at a foam music festival held in Savannakhet Province during Lao New Year.
An 11-year-old girl lost her life and six people received injuries at the Music Zone in Savan ITECC, a new year music festival that featured foam and bubbles.
Khompanya Entertainment Event and Organizer, the music festival organizer, issued an apology on their social media but did not comment on what caused the fatal safety hazard.
"We ensured that all safety checks were done before organizing the event. We are cooperating with the provincial authorities and experts to investigate the actual cause of the incident," says the company in the statement.
The company informed that it was covering the hospital and medical costs of those injured at the event. Four people from the party received minor injuries and returned home after the incident while two are currently admitted to the hospital and their health is monitored.
A foam party is a gathering where people dance to music on a floor layered with suds or bubbles, created by a foam-dispensing machine which is directly connected to electricity.