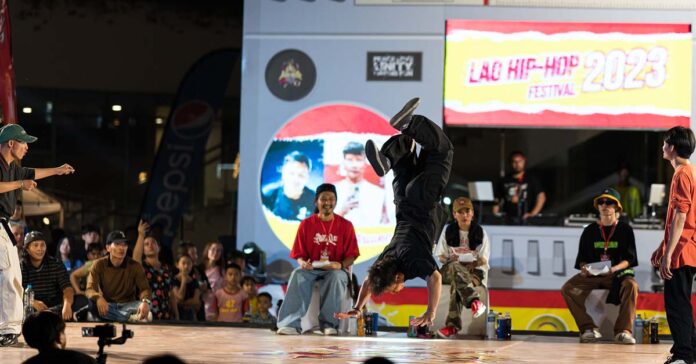 The Ministry of Education and Sports in Laos has officially recognized the newly-established Lao Dance Sport Federation to promote competitive dancing in Laos.
Before the official recognition, the Lao Dance Sport Federation was a part of the World Dance Sport Federation with a growing demand for members in urban and local areas with several competitions in the country. 
Dr. Phout Simmalavong, Minister of Education and Sports, said at a recognition event on 22 May that dancing is a popular sport all over the world. Each country has its own unique way of dancing, which is a tool to build both physical and mental health.
He said that the sport itself has been approved by International Olympic Committee (IOC) with some competitions being held in the Olympics, and Asia Games, which is why the National Olympic Committee of Laos has supported and approved this federation. 
Mr. Vansy Kuamoua, Vice-Minister of Information, Culture, and Tourism, and Dr. Phout Simmalavong, Minister of Education and Sports with his delegations witnessed the recognition event in Parkson Mall in Vientiane Capital.
As part of the Lao Hip-Hop festival celebration, groups of young Lao hip-hop dancers performed onstage at the event as well.