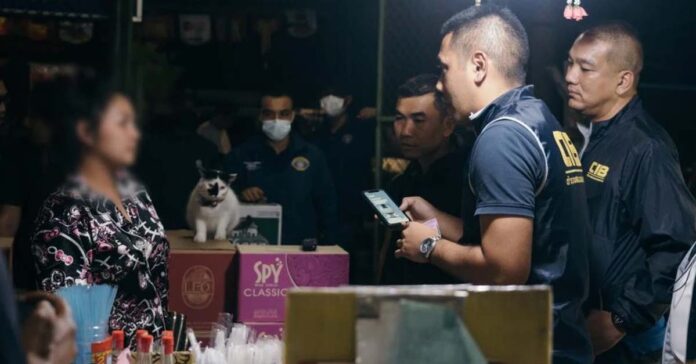 A team of police from Thailand's Anti-Trafficking in Persons Division (ATPD) arrested a Lao national at a karaoke bar in Narathiwat province, Thailand, last Friday on charges of trafficking children.
The 35-year-old Lao woman, known as Souk, was apprehended when the ATPD discovered she had been trafficking children during a raid on a karaoke bar in Muang district.
The arrest occurred after undercover police posed as a customer seeking sexual services at the bar. According to reports, Ms. Souk attempted to charge undercover police officers THB 2000 before giving the child over to the officer.
After safely rescuing the girl from the establishment, an ATPD police squad soon followed and made the arrest.
Ms. Souk was subsequently detained at the ATPD's sub-division six office pending legal proceedings and has been charged with human trafficking involving minors.