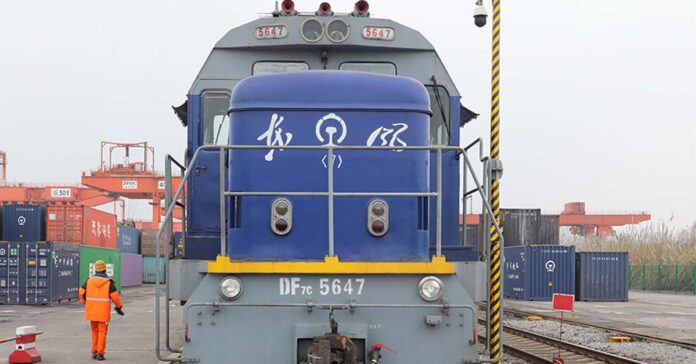 The first freight train from the Southwest province of Chongqing arrived in Malaysia on Thursday on a new route to reduce the expenses and travel time from China to ASEAN nations.

China Daily reports that the first freight train arrived in Padang Besar, Malaysia, in 13 days, from China with compartments fully loaded with industrial products.
Before the opening of this route, goods trains required 25 days for delivery as exports had to be sent to Shanghai first from other regions via the Yangtze River in China before reaching Penang, Malaysia by sea freight.
The International Land-Sea Trade Corridor (ILSTC), a major international logistics initiative organized by China and involving trade partners from about 90 countries, cuts in half the transportation time from China's provinces to Malaysia.
"The operation of the new route not only enriches the logistics routes between Chongqing and Malaysia but also helps cut logistics time and costs," said Gao Chenglin, sales manager of Yuxin'ou (Chongqing) Logistics Co, operator of the route.
The Laos-China Railway covers sections of the new route from Chongqing to Vientiane and then the train takes a Thai railway route to head to Padang Besar at the northern Malaysia-Thailand border, according to the Chinese operator.
The railway in Laos has become a vital conduit between traders in 25 provincial-level regions in China and those in ASEAN markets, China Daily says in the report.
According to Mr. Gao, China-Vietnam, China-Laos-Thailand, and China-Myanmar international trains have become convenient channels for transportation from China to ASEAN and European markets.