The airport, which was expected to wrap up construction by May, is now planning to start operations by November or December of this year.
The cost of construction is estimated to be at around USD 175 million, covering an area of 300 hectares.
Construction began in September 2020 and the airport is being built according to the safety standards of the Department of Civil Aviation in Laos and the International Civil Aviation Organization, according to Lao Post.
The runway is 2,500 meters long, 45 meters wide with the shoulder of the runway having a width of 7.5 meters on each side, which is built according to the Aerodrome Reference Code 4C.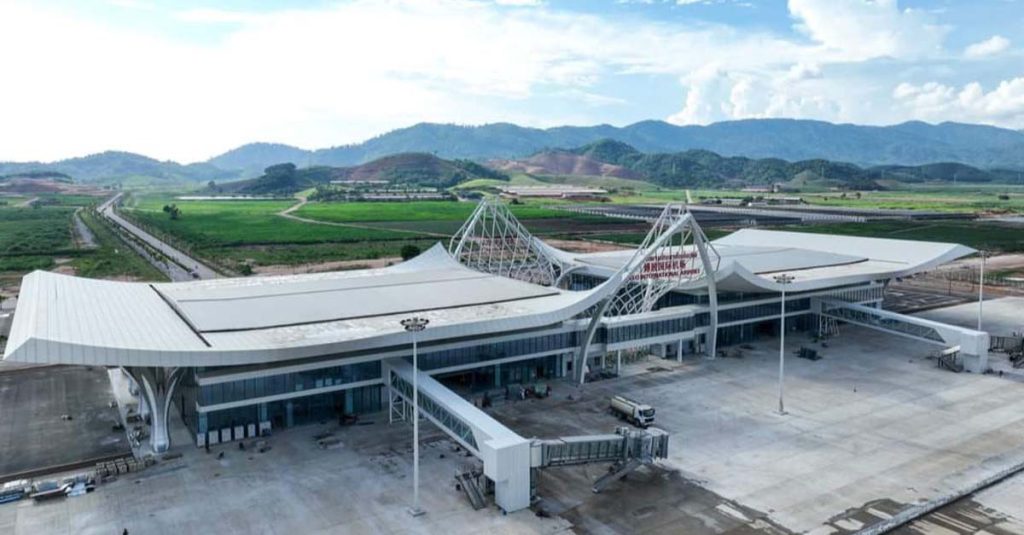 Zhao Wei, Chairman of the Executive Council of the Golden Triangle Special Economic Zone, discussed the progress of the airport during a recent media interview.
He said, "The airport construction is nearing its final stages before completion. All there is left to do is the interior and exterior decorations for the passenger building, installation of aviation communication system equipment, including security systems and other amenities in the building."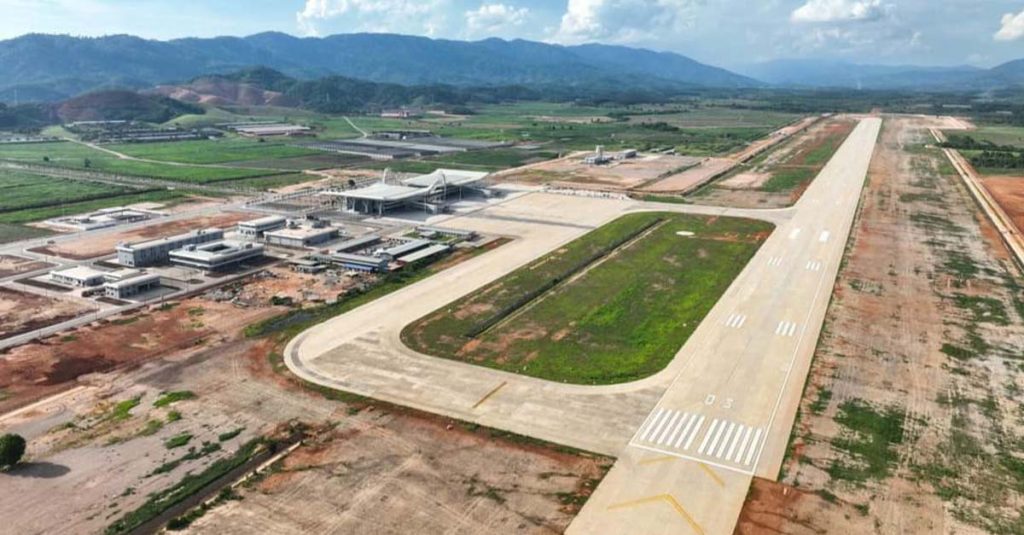 A runway of such length and width is sufficient to handle take-off and landings of most single-aisle narrow body aircraft such as the Boeing 737-900ER, the Airbus A320 / A321 which are able to accommodate up to 200 passengers.
Zhao Wei added that there are also plans underway for an extension of the current runway and passenger building, to accommodate the Boeing 747 aircraft, which is capable of carrying up to 600 passengers at a time.
The airport is located five kilometers from Bokeo's Special Economic Zone and 60 kilometers from Bokeo's Houayxay region.
According to Mr. Phoun Khampha, the director of Bokeo Airport, once it starts operations, the airport will be able to manage passenger traffic of up to 2 million people annually.