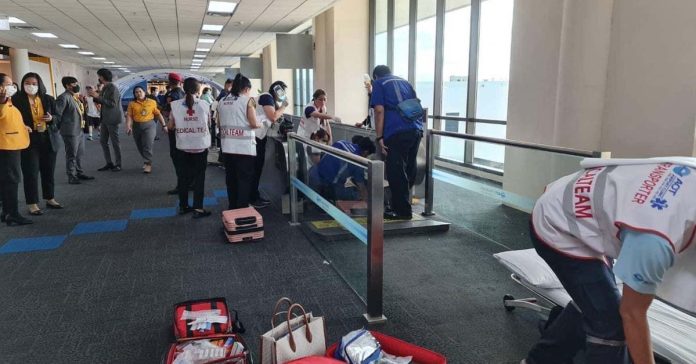 Airports of Thailand (AoT) has announced a safety inspection of every walkway at Don Mueang International Airport in Bangkok after a woman lost part of her leg after falling on a walkway on Thursday morning.
Bangkok Post reports that Kerati Kijmanawat, the president of AoT, issued an order for the safety inspection of the airport after the unfortunate incident occurred at the South Corridor of the airport's domestic terminal.
The victim, a 57-year-old woman from Thailand, was reportedly about to board a flight from Bangkok to the southern city of Nakhon Si Thammarat when her leg got trapped on a walkway between Gate 4 and Gate 5.
Authorities suspect that the victim's fall cracked the safety cover, causing the victim's leg to get drawn into the internal mechanism of the walkway.
Accoding to the president of AoT, the victim was rushed to Bhumibol Adulyadej Hospital for treatment as the injury required her to be amputated above the left knee by the airport's medical team.
AoT apologized for the incident and promised to compensate the woman for all medical costs. The organization has also planned to launch an investigation to determine whether the incident was caused due to equipment failure or negligence.
The director of Don Mueang International Airport, Karant Thanakuljeerapat, said all the moving walkways at the airport were shut down after the incident and revealed that the particular walkway was inspected as a part of a routine checkup on 21 June.
The airport may consider suspending all the moving walkways after the incident, which have been functional since 1996 with routine checks being carried out every six months.