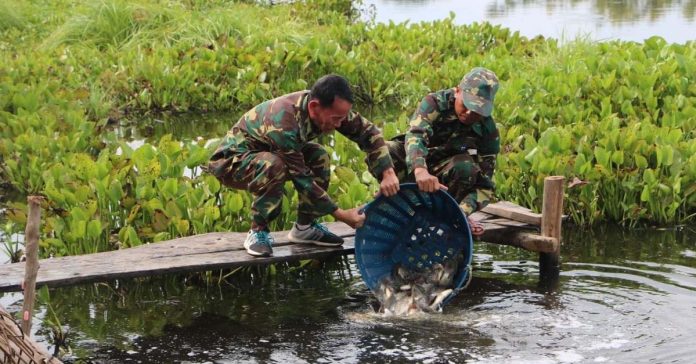 The country plans to release 62 million aquatic animals and wildlife in the upcoming Wildlife and Aquatic Animal Conservation Day to raise awareness about conservation work in Laos.
KPL reports that 62 million aquatic and wildlife animals will be returned to various water bodies and forests across the country starting on 13 July this year.
Minister of Agriculture and Forestry, Mr. Phet Phomphiphak, said at a press conference that Wildlife and Aquatic Animal Conservation Day is celebrated annually to raise awareness about the importance of wildlife conservation work among the youth in Laos.
In 2022, the ministry released over 61 million aquatic animals, and more than 200 birds, reptiles, and other wild animal species were returned to their natural habitats.
Additionally, Laos has established ten wildlife animal breeding centers in the country to research and breed wildlife and native fish species in 1,050 fish sanctuaries.
The minister urged the public and private sectors to join hands in this effort so as to conserve more species of aquatic animals and wildlife.
According to Mr. Phet, Wildlife and Aquatic Animal Conservation Day was established by the government of Laos in 1997, making this year its 26th anniversary.