The Philippines has given the green light to the much-anticipated Hollywood film "Barbie" to be shown in theaters, following negotiations between the film's distributor and the country's censor board.
After careful consideration, the Philippine censor board declared that the "cartoonish map" featured in the film did not depict the nine-dash line, but instead, represented a fictional route taken by Barbie on her journey from Barbie Land to the real world.
"The map portrayed the route of the make-believe journey of Barbie from Barbie Land to the 'real world', as an integral part of the story," the censorship board wrote.
The censor board was satisfied with its decision after "meticulous" scrutiny of the film and said, "Rest assured that the Board has exhausted all possible resources in arriving at this decision as we have not hesitated in the past to sanction filmmakers/producers/distributors for exhibiting the fictitious 'nine-dash line' in their materials."
To ensure that the movie would not stir up any more controversy, the board took action to request the Hollywood studio Warner Bros to "blur" the controversial lines on the map and conveyed the same in a letter to Philippine Senator Francis Tolentino who had criticized the movie for "violating Filipino fisherfolks' rights".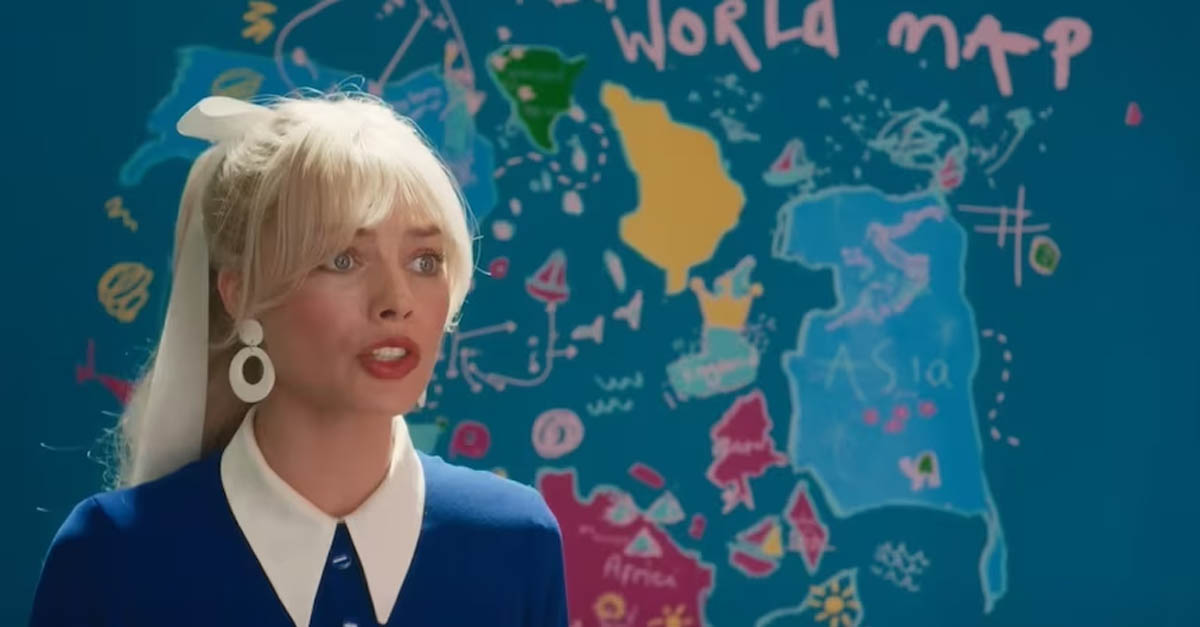 The board further clarified that the map portrayed several dash lines in a childlike manner across various continents, including Europe, North America, South America, Africa, and Asia. Notably, only eight dashes were visible around the landmark labeled as "Asia," and the Philippines, Malaysia, and Indonesia were not depicted on the map.
After conducting two screenings of the film, consulting foreign affairs officials and legal experts, the government's Movie and Television Review and Classification Board ultimately decided to allow the film to be screened in theaters.
The Philippines is not the only country that has taken cognizance of the map in the film, as the Vietnamese government banned the screening of the movie in the country for incorrectly depicting the nine-dash line, extending Beijing's territorial claims far into waters that fall within areas claimed by Vietnam and other countries.
Directed by Greta Gerwig and starring Margot Robbie and Ryan Gosling, "Barbie" is a fantasy comedy that will release globally on 21 July.