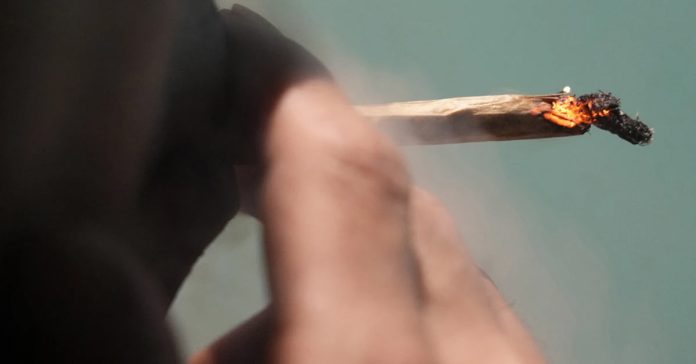 BANGKOK (AP) — A Japanese tourist reaches into a baggie of cannabis he's just bought in a central Bangkok weed shop, pulling out a gram of buds to chop down in a small black grinder, before rolling them neatly into a joint.
Only the slight spillage onto the smoking lounge's table — and his cough as he lights up and inhales deeply — betray the fact that until two weeks ago, he'd never tried marijuana.
Most Asian nations have strict drug laws with harsh penalties, and Thailand's de facto legalization of marijuana last year has brought a wave of tourists from the region like the visitor from Japan, intrigued by the lure of the forbidden leaf.
"I was curious about how I would feel after smoking," said the 42-year-old tourist who spoke on condition that his name not be used, for fear his experimentation in Bangkok could lead to legal issues at home.
"I wonder why Japan bans it?" he pondered. "I wanted to try it."
Even as more countries around the world legalize marijuana, Thailand has been the outlier in Asia, where several countries still have the death penalty for some cannabis offenses. Singapore has already executed two people this year for trafficking marijuana and its Central Narcotics Bureau has announced plans to randomly test people returning from Thailand.
Japan does not have the death penalty for drug offenses but has warned that its laws on cannabis use may apply to its nationals even when they are abroad.
China's embassy in Thailand has warned that if Chinese tourists consume marijuana abroad and are "detected upon returning to China, it is considered equivalent to using drugs domestically. As a result, you will be subject to corresponding legal penalties." It issues similar warnings for travel to other countries where marijuana is readily available, such as the United States, Canada, and the Netherlands.
On a recent flight from the Chinese city of Shanghai, passengers were cautioned not to "accidentally" try marijuana in Bangkok, with an announcement that in Thailand "some food and drink can include cannabis, so please pay attention to the leaf logo on the package of food."