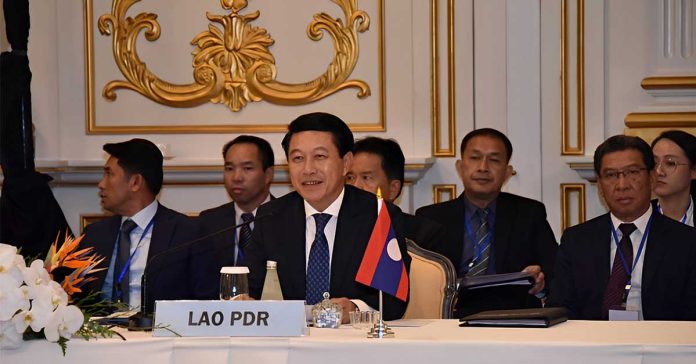 Laos secured funding of USD 500,000 for a series of poverty reduction projects through the Mekong-Ganga scheme during the 12th Mekong-Ganga River Cooperation Framework Meeting held in Bangkok, Thailand on Sunday.

The meeting, chaired by India's Minister of External Affairs, Mr. Subrahmanyam Jaishankar, and attended and co-chaired by Laos' Foreign Minister, Mr. Saleumxay Kommasith, reviewed the successful establishment of 11 poverty alleviation initiatives. The projects, valued at USD 500,000, will be implemented in Laos in collaboration with India.
This cooperation between Laos and India encompasses various aspects, including the promotion of micro-enterprises, small and medium-sized enterprises (MSMEs), and the integration and connection of the region via the India-Myanmar-Thailand Trilateral Highway project for socio-economic development. The priority areas of the cooperation framework in the region include tourism, culture, education, public health, transportation, and Information and Communication Technology (ICT).
During the meeting, the 12th Mekong-Ganga River Foreign Ministers' Meeting adopted a joint statement and two additional documents. These outlined the responsibilities of the participating countries in the cooperation mechanism, as well as a cooperation concept document for the Mekong-Ganga Business Council.
The council is expected to oversee future engagements in stimulating more trade and investment cooperation as well as boost economic activities in the region. At the end of the meeting, Laos handed over the co-chairmanship to Myanmar, marking the continuation of Mekong countries spearheading co-chairmanship with India.
The Mekong-Ganga River Cooperation Framework was established in 2000, with India acting as a development partner for the initiative, which sees collaboration with countries along Mekong River including Thailand, Myanmar, Cambodia, Laos and Vietnam.