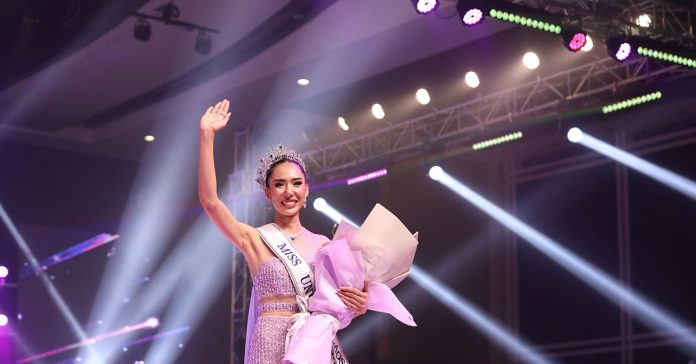 Papao Phaimany Lathsabunthao made history on Sunday night as she became the first Miss Universe Laos winner from Phongsaly province and the 7th Miss Universe Laos selected to compete on the global Miss Universe stage at El Salvador in January next year.
The 28-year-old from Phongsaly province impressed judges with her beauty, intelligence, and poise, and she was ultimately crowned as the winner.
Papao's achievement is being hailed by netizens as a major milestone for women in Phongsaly province, and she is touted as a role model for young women in Laos and across the world.
This year's Mister Universe Laos winner, Asee Her, is also from Phongsaly province, and he performed a special song at the Miss Universe Laos, celebrating the top six contestants.
Following the win, Papao was crowned by Payengxa Lor, Miss Universe Laos 2022. Payengxa represented Laos at the Miss Universe 2022 pageant in New Orleans, USA, and was the first Lao woman to reach the top 16.
The new beauty queen will now represent Laos on the global stage at the Miss Universe 2023 pageant, which will be held in El Salvador in January 2024.
Papao is currently working at Joint Development Bank (JDB), and she has participated in several beauty contests over the years, such as the Inspiration Idol 2015 contest, where she was a Top 10 participant; the Lao Super Model 2016, where she won the best personality award; and Miss Lao 2018, where she was in the top 15 and won an award for being the most photogenic contestant.