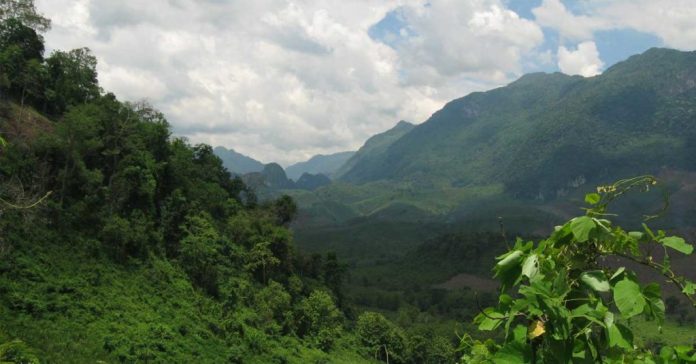 Lao Prime Minister Sonexay Siphandone issued an order last week to improve conservation efforts of forests in the country in response to concerns about the increasing rate of deforestation in Laos.
The order was issued to relevant ministries and their heads, governors, and mayors throughout the country to prevent the encroachment and destruction of forests, as well as the reserving, buying, and selling of forest land, and clearing of forest areas without explicit permission from the government.
Numerous residents have been resorting to illegally cutting down trees or burning forest land for agriculture, and the government has called for a complete prohibition of such activities, urging local authorities to enforce strict regulations to keep them from happening.
The order outlines several measures that will be taken to achieve this goal, including increased inspections of forest areas, stronger enforcement of existing laws, and the promotion of sustainable forest management practices.
In 2021, the government set a goal of restoring forest cover to over 70 percent by 2025, to ensure long-term environmental protection and reduce the risk of natural disasters. Laos has lost a significant portion of its forest cover in the past 50 years, driven by several factors, including the expansion of agriculture, mining, and infrastructure development.
According to the order, all ministries and sectors will have to increase vigilance and take further responsibility when inspecting and taking measures against those that violate regulations prohibiting illegal logging of forest land.