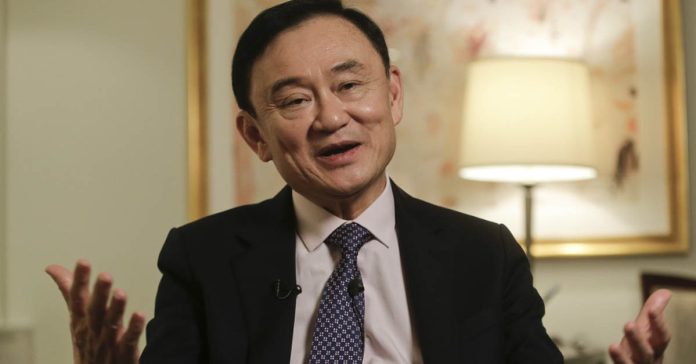 The former Prime Minister of Thailand and billionaire businessman Thaksin Shinawatra's plan to return to the country next week has been scrapped and postponed indefinitely until a Pheu Thai-led government comes to power.
Thaksin Shinawatra, the 74-year-old ex-premier who was ousted by a military coup in 2006 and is currently in a self-imposed exile, has put off his anticipated return to Thailand by 10 August.
The former's PM's daughter Paetongtarn "Ung Ing" Shinawatra said last week on her personal Instagram account that her father would arrive in Thailand at Don Mueang airport next Thursday.
Thaksin's return has now been postponed due to the lack of clarity on the new prime ministerial vote, which was originally scheduled for today but has now been pushed back as the Constitutional Court is currently reviewing whether the barring of Pita Limjaroenrat's second bid to secure majority votes as a prime ministerial candidate in the senate violated the constitution.
On Thursday, the Constitutional Court announced that would need more time to come to a decision.
Thai media reports suggest Thaksin would rather wait until a Pheu Thai-led government is established, as discussions are still ongoing with other parties to form a coalition.
Pichit Tamoon, a key figure within the red-shirt United Front for Democracy against Dictatorship's Chiang Mai chapter, said the announcement about Thaksin's plan to return on 10 August was only a tactic to receive more support from Pheu Thai sympathizers.
"I don't think Thaksin will return home anytime soon, out of safety concerns. There are plenty of people who hate him," says Mr Pichit.
Thaksin fled Thailand in 2008, shortly before he was convicted by the Supreme Court for helping his then-wife, Khunying Potjaman Na Pombejra, buy prime land in the Ratchadaphisek area at a discount while he was prime minister. He was also convicted in several other criminal cases that he had then dismissed as being politically motivated.