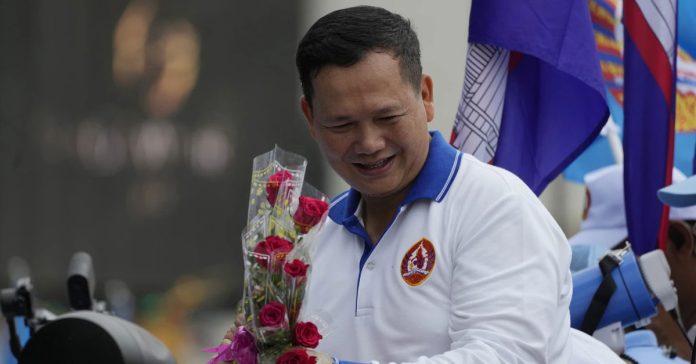 PHNOM PENH, Cambodia (AP) — Cambodia's king on Monday formally appointed army chief Hun Manet to succeed his father and long-ruling Prime Minister Hun Sen as the nation's leader later this month after their party sealed victory in a one-sided election last month.
The royal decree signed by King Norodom Sihamoni and shared to the public by state social media means the 45-year-old Hun Manet is officially the incoming leader and will take office Aug. 22 when the new National Assembly adopts the new cabinet.
Hun Manet thanked the king for his trust and said in a Telegram post that it was his life's highest honor to serve the nation and its people. He added that he was determined to fulfill his duties and promised to keep raising Cambodians' living standards and the nation's prestige.
His appointment came after Cambodia's electoral body on Saturday announced the final results of last month's election. The polls that gave Hun Sen's party a mandate for the next five years were criticized by Western governments and rights groups as neither free nor fair because the main credible opposition party was barred from participating.
___
BY SOPHENG CHEANG Associated Press