SINGAPORE –
Media OutReach
– 4 September 2023 – Indulge in a symphony of flavours and opulence as
Bread Garden
proudly unveils its highly-anticipated
mooncake collection
for the Mid-Autumn Festival 2023.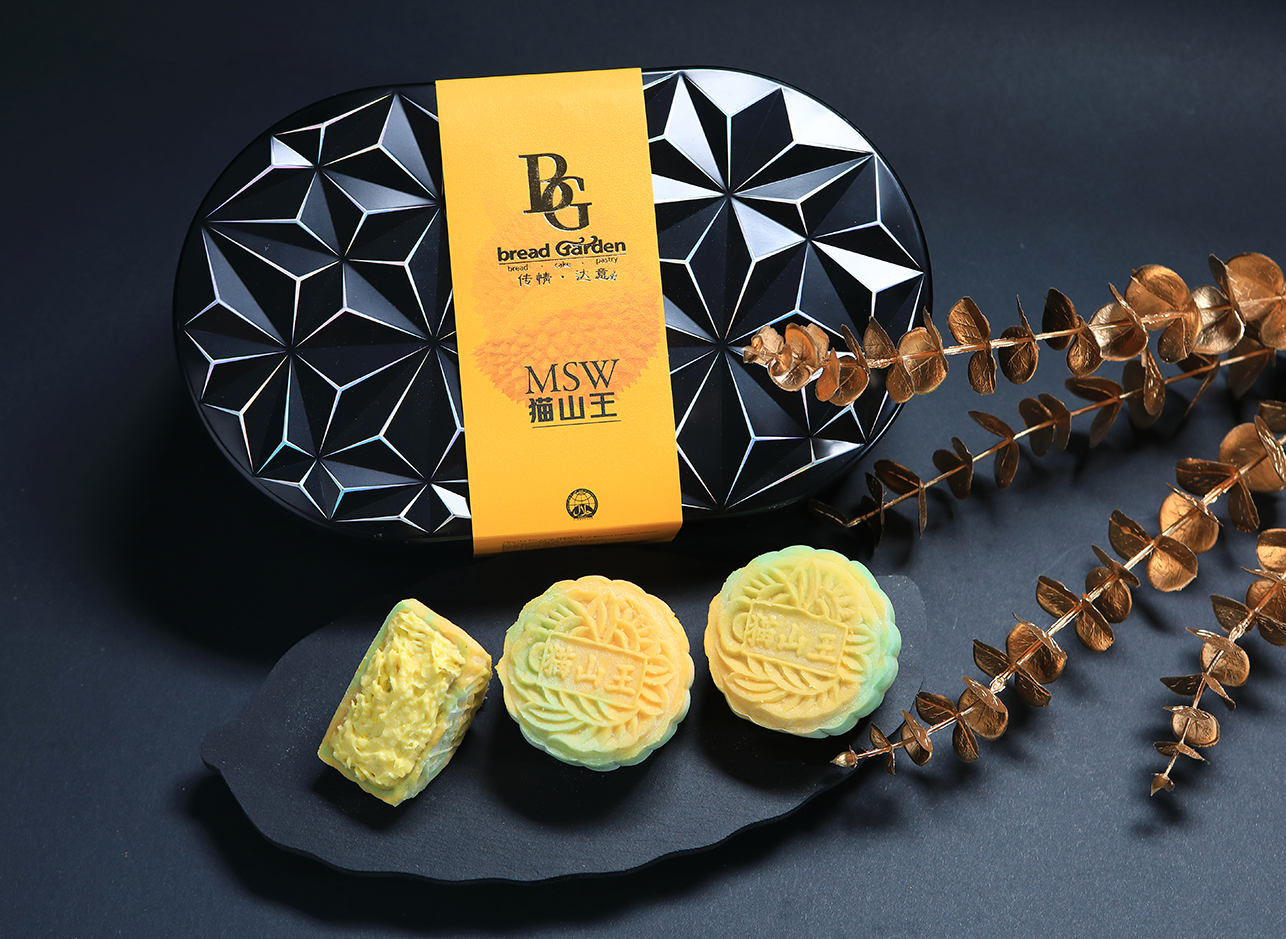 In a fabulous display of artistry and refinement, Bread Garden takes mooncake indulgence to new heights with their exquisite creations. It's not just a mooncake; it's a statement of grandeur and sophistication.
Diamond Grandeur Gift Set
Leading the collection is the
Diamond Grandeur Gift Set
, a true masterpiece that exudes luxury. Discover the four Signature baked skin mooncakes including Golden Emerald, Golden Red Emerald, Charcoal Emerald and Golden Royale. Each mooncake is filled with unique velvety paste and lavishing granular salted egg yolk.
Encased in a charming mini luggage, this gift set is a testament to Bread Garden's commitment to providing unparalleled gifting experiences.
From the intricate design to the premium ingredients, every detail has been carefully curated to delight the senses.
But the pièce de résistance lies within the
Signature Premium MSW Durian Snow Skin Mooncake.
Nestled in an elegant black diamond metal box, this
durian mooncake
is a tribute to sophistication and indulgence.
It transcends tradition, capturing even the most discerning palates with its rich and creamy durian filling. It's a mooncake like no other, undoubtedly to leave a lasting impression.
Brand New Tastes
However, what truly sets Bread Garden apart this year are the captivating new creations that promise to redefine mooncake indulgence.
Get ready to be tantalized by the
Yuzu Mango Blast
, an elevated version of their signature Yuzu Mango mooncake.
This creation is a symphony of zesty, refreshing Yuzu, complemented by Valrhona Yuzu Inspiration Crunchy bits, taking your taste buds on an unforgettable journey.
If that's not enough to ignite your taste buds, prepare to be enchanted by the
Raspberry Cheese mooncake
.
It's a delicate balance of natural sweetness and revitalizing tartness of Raspberry, harmoniously melded with creamy cheese, and adorned with chocolate bites. It's nothing short of a dessert lover's dream come true.
And for those who crave a symphony of rich, deep flavours, Bread Garden presents the
Coco Divine Baked Skin mooncake
.
Crafted with premium Italian dark molten cocoa, it's an explosion of chocolatey delight that promises to transport you to a world of pure cocoa indulgence.
Last but not least, immerse your senses in the enchanting aroma of black sesame paste cradling a luscious peanut butter, perfectly complemented by delightful crunchy bits that create irresistible crunch textures and a satisfying taste in the
Nutty Sesame Baked Skin Mooncake
.
Innovation, luxury, and an unwavering commitment to delighting your senses – that's what you can expect from Bread Garden this mooncake season.
These extraordinary creations are more than just mooncakes; they are a testament to Bread Garden's dedication to redefining tradition and elevating the art of gifting.
A Mooncake Extravaganza
Experience the indulgence of over 30 flavours of traditional baked skin and
snow skin mooncakes
, meticulously handcrafted with premium, natural ingredients.
At the same time, Bread Garden mooncakes boast a preservative-free, low-sugar recipe and are halal-certified for your guilt-free enjoyment.
Be a part of the festive celebration and immerse yourself in the exquisite flavours of Bread Garden's 2023 mooncake collection.
Whether you're gifting a loved one or simply treating yourself, these mooncakes are sure to captivate your taste buds and make this Mid-Autumn Festival truly memorable.
Exclusive Online Mooncake Offers
From now till 29 September 2023, enjoy exclusive online
mooncake promotions
on all mooncake gift sets and items, with free delivery and self-pickup options at 10 convenient locations, when you order online at Bread Garden's website.
Don't miss out on this opportunity to savour the finest mooncakes of 2023. Get yours today at
https://www.breadgarden.com.sg/product-category/mooncake/
.
Hashtag: #breadgardensg #mooncakes #midautumn

https://www.facebook.com/breadgardensg

https://www.instagram.com/breadgardensingapore/
The issuer is solely responsible for the content of this announcement.
About Bread Garden
A homegrown Singaporean bakery brand, Bread Garden is known for its highly popular mooncakes and best-selling Chinese New Year goodies, as well as its selection of exquisite cakes and pastries.

Rated five stars consistently by customers on social media, Bread Garden stands out from other bakeries with its emphasis on quality over quantity, dedicating itself to crafting only the best quality baked products that its customers have come to expect and love.