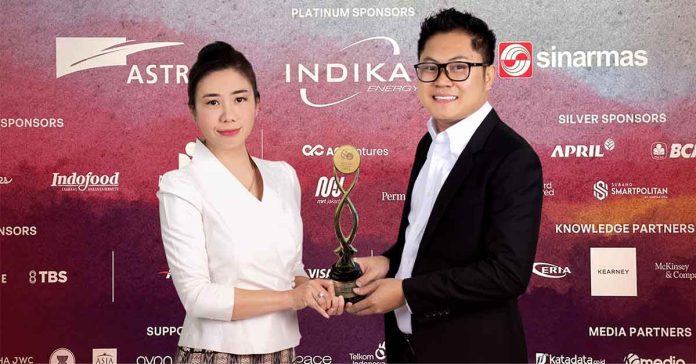 Jakarta, Indonesia – In a glittering affair at the ASEAN Business Award 2023 ceremony held in Jakarta on 4 September, LOCA, the successful Laotian startup, emerged victorious in the category of "The Best Customer Experience." The triumph not only underscores LOCA's dedication to redefining travel and payments but also elevates the global recognition of Laotian innovation.
A New Era of Innovation
The ASEAN Business Award 2023 bestowed upon LOCA signifies a significant milestone in the field of innovation and sustainable business practices. This achievement, beyond a mere accolade, represents LOCA's unwavering commitment to reshaping conventional narratives in travel and payments.
Mr. Souliyo Vongdala, Co-founder and CEO of LOCA, said, "This recognition reaffirms LOCA's commitment to delivering excellence in customer experience. We are not just a company; we are a movement dedicated to transforming the way people travel and pay, setting new standards of sustainability and innovation."
More Than an Award
For LOCA, success goes beyond accolades; it's about the transformative impact on local communities. The startup has created over 900 jobs, providing essential livelihoods to Laotian families. Moreover, a notable 250 of LOCA's 850 drivers have embraced electric vehicles (EVs), illustrating the company's dedication to environmental sustainability. These EVs have collectively served over 1,000,000 kilometers to customers, forging a path toward a greener and more responsible travel ecosystem.
Leading the Way in Charging Infrastructure
LOCA's commitment to sustainable travel extends to its very infrastructure. As the leading and pioneering company in Laos, LOCA currently operates 14 EV charging stations, setting the standard for EV infrastructure in the nation. With plans to add 13 more stations by June 2024, the startup is paving the way for a cleaner and more accessible future.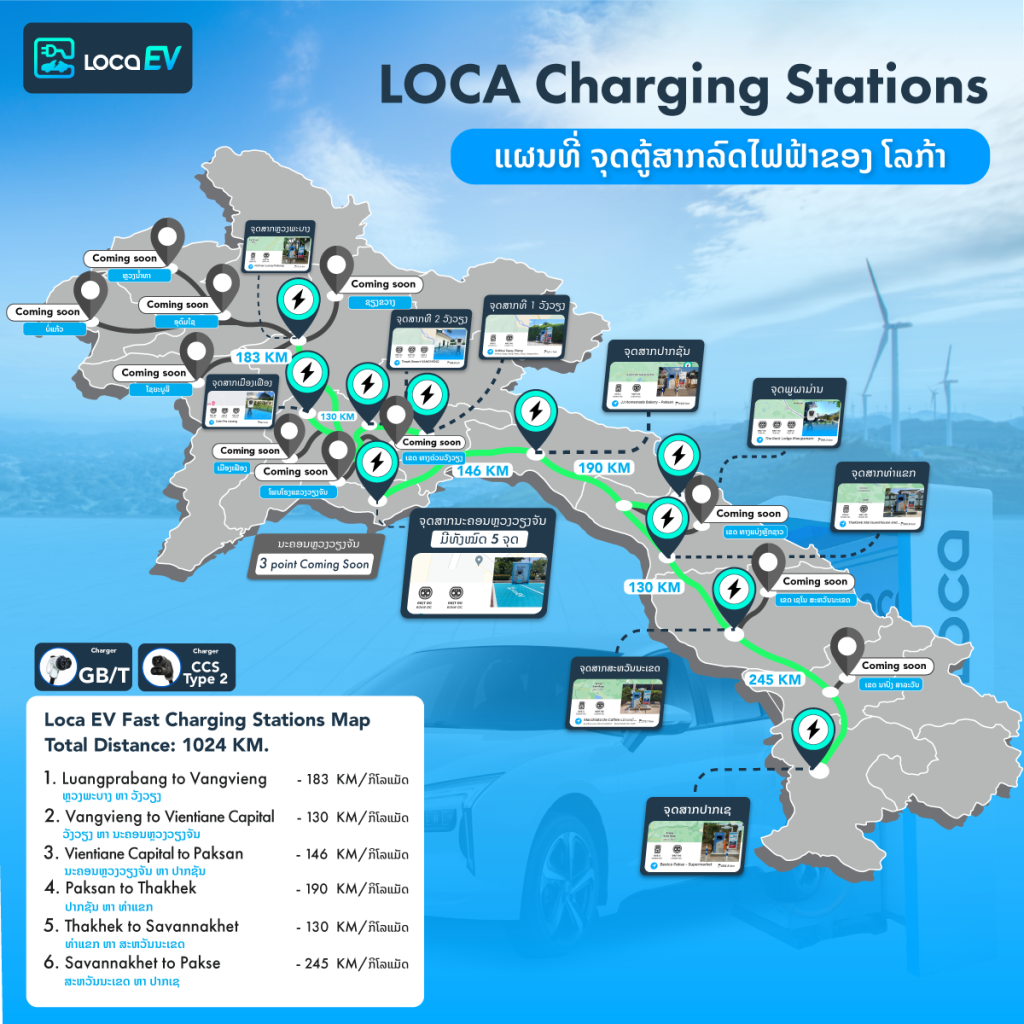 Environmental Impact
In the sphere of environmental conservation, LOCA has left an indelible mark. By reducing oil dependency by over 350,000 liters, the company has effectively mitigated around 600,000 kg of CO2 emissions. These statistics underscore LOCA's tangible dedication to preserving the planet for future generations.
LOCA PAY: Transforming Tourist Experiences
LOCA PAY, one of the cornerstones of LOCA's success, has revolutionized the way tourists experience Laos. Through LOCA PAY, travelers can link their credit cards, enabling seamless transactions by scanning widely accepted LAO QR Codes. Supported by 15 banks adhering to the LAO QR Code standard, LOCA PAY has created the largest QR Code payment network, facilitating connections between Lao SMEs and a global audience of tourists.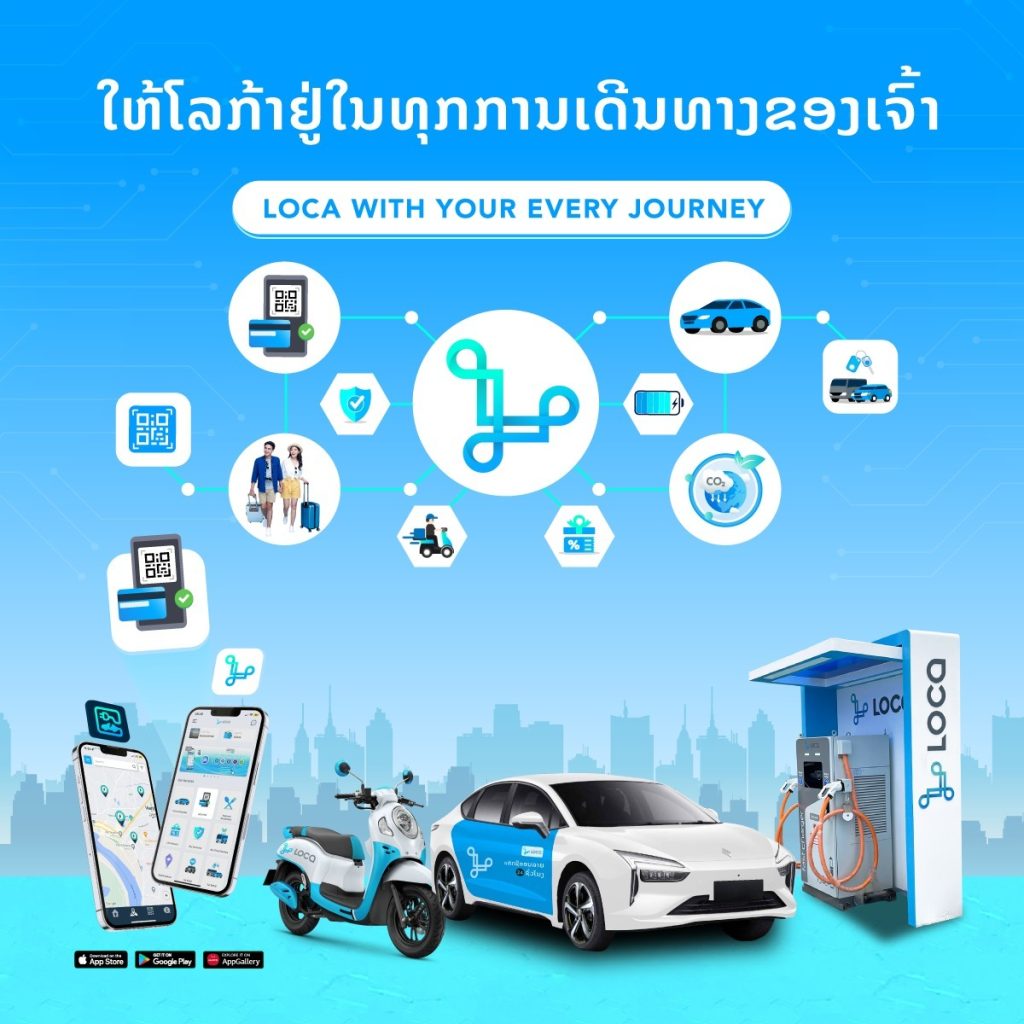 A Vision for the Future
While LOCA rejoices in its victory at the ASEAN Business Award 2023, it recognizes that the journey is far from over. Positioned at the nexus of innovation and impact, LOCA aspires to inspire not only Laos but the entire ASEAN region. The company's narrative is one of transformation, progress, and the belief that even the most modest beginnings can lead to profound change.
As each milestone is reached, every kilometer is traveled, and countless lives are touched, LOCA's mission becomes clearer: to harness the power of vision, commitment, and collective aspiration in the pursuit of a better world. The ASEAN Business Award 2023 signifies more than an honor; it is a proclamation of LOCA's steadfast dedication to a brighter, greener, and more sustainable future.
In acknowledging this remarkable achievement, LOCA extends its heartfelt appreciation to its exceptional team, dedicated drivers, the vibrant community, and its cherished customers. Together, they are sculpting a future where innovation converges with sustainability, where success is not merely measured in accolades but in the enduring impact they forge.