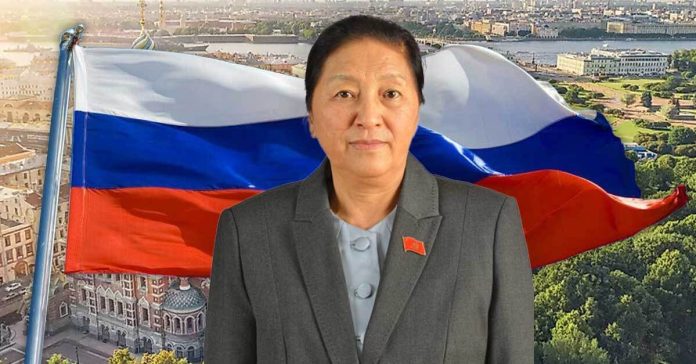 The Vice President of Laos, Pany Yathotou, is reportedly the top foreign guest at an economic forum in Vladivostok, Russia next week, said the Kremlin on Saturday.
According to a report by Reuters, Kremlin spokesman Dmitry Peskov said that the Lao Vice President would be the senior foreign guest at the event and is set to hold a separate bilateral meeting with the President of Russia, Vladimir Putin.
The annual forum's primary objective is to develop economic cooperation in the region and encourage foreign investment.  Past attendees such as the Japanese Prime Minister and the Chinese President have not yet confirmed whether they'll attend the event. Furthermore, Western sanctions against Moscow have significantly reduced foreign participation in such events.
Another report from the New York Times suggests that Russia might also see a visit from North Korean leader Kim Jong Un this month to meet with President Putin to explore potential military collaboration and the increased supply of weaponry to support Russia's operations in Ukraine. This has stirred speculation he might make an appearance during the forum, as well. In regards to the possible visit from Kim Jong Un, Russia said it had "nothing to say" about the matter. 
In the previous year, following Russia's military intervention in Ukraine, the forum saw notable guests such as the prime ministers of Armenia, Mongolia, and Myanmar. Indian Prime Minister Narendra Modi also delivered an address to the forum through a video link.