Tag Archives:
accomodation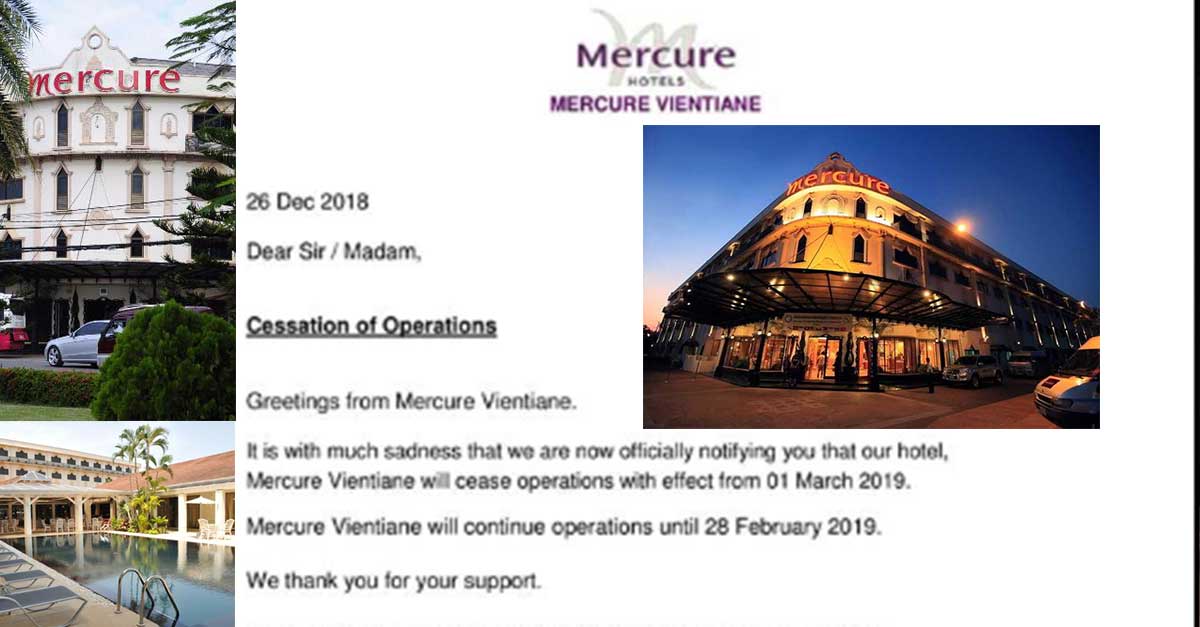 Mercure Hotel chain has announced the closure of its Vientiane property from March 1, 2019.
The Mercure is set to continue trading until February 28 shutting its doors for the final time March 1, the letter signed by general manager Christopher Yeo and dated December 26, 2018, announced.
Boasting 172 well-designed guestrooms, the four-story hotel long benefited from its site conveniently situated on the airport end of Vientiane's downtown.
More recently the highly competitive market for higher end hotel accommodation and proximity to the larger Crowne Plaza Hotel were doubtless among the factors driving demand and affecting considerations on the viability of the business in Vientiane for the Mercure Chain, part of the Accor group.
Laotian Times like other denizens of the city and beyond will be tuned in to learn what's next for this prime spot located opposite the Park Honouring the legendary monarch King Fa Ngum.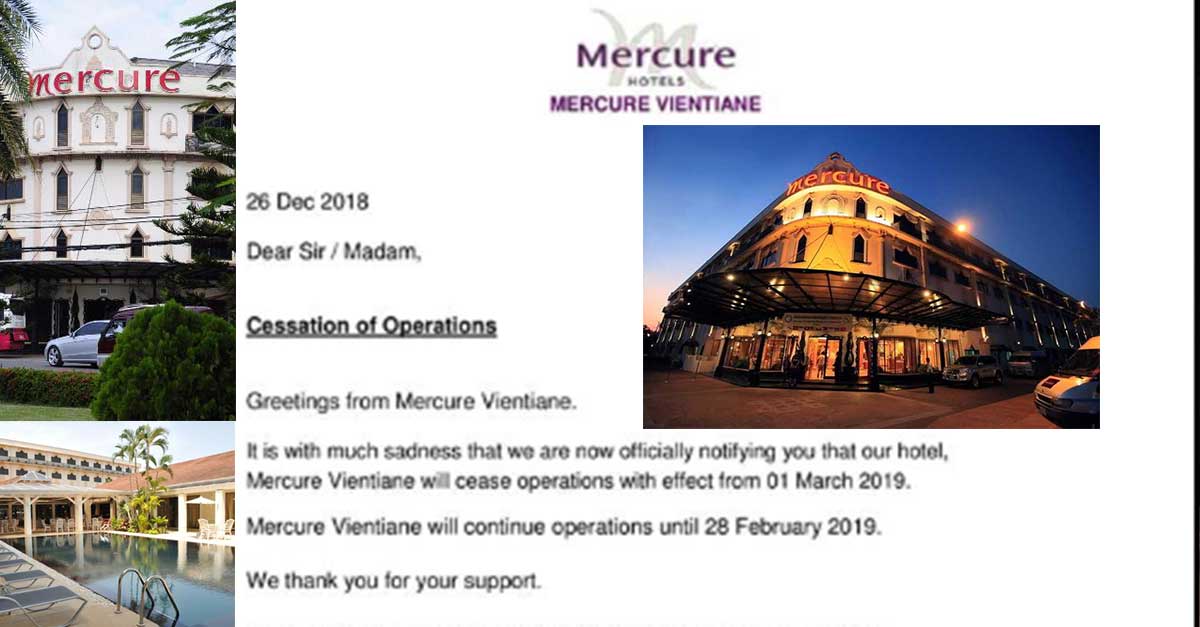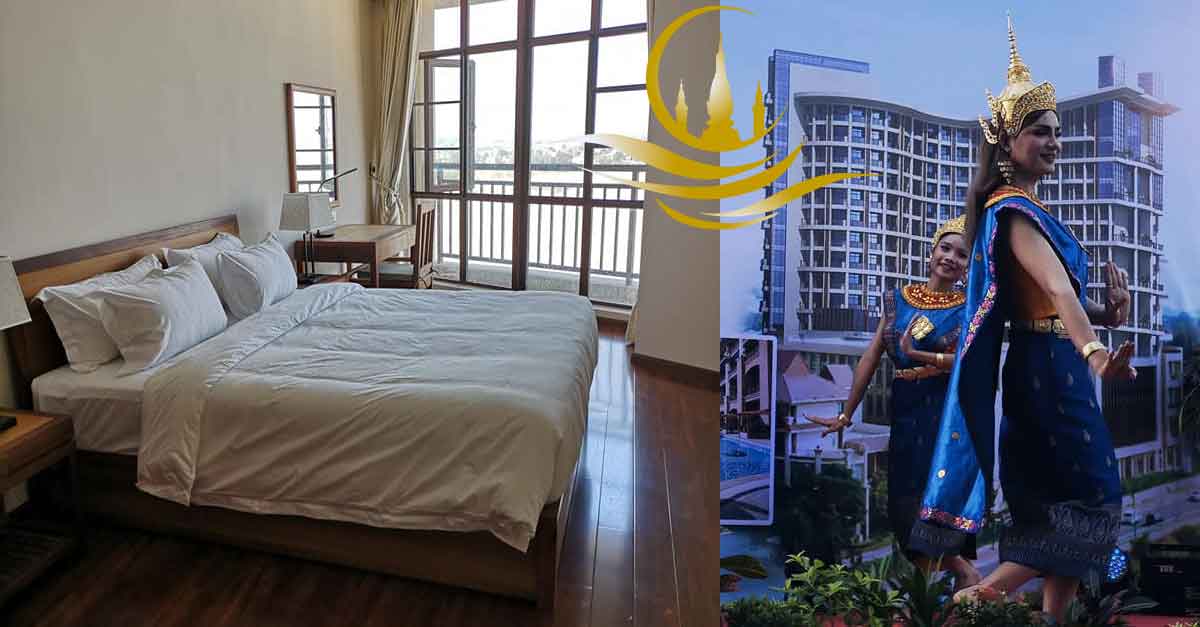 The rise of Landmark Mekong Riverside Hotel in recent years has attracted some high profile guests, including a US president in the form of Barack Obama in the Lao capital for the ASEAN-centric East Asia Summit in 2016.
Now, short and long-term residents of Vientiane can enjoy the stellar location and some of the very same facilities enjoyed by high profile guests with the opening of landmark Riverside Hotel Diplomatic Residential Compound.
Offering a unique combination of convenience, amenity and location in the Lao capital, Landmark Riverside DRC sees a variety of accommodation and views increasingly attracting an international-focused clientele.
Security is also one of the main attractions expected to draw in increasingly safety conscious residents.
The Laotian Times joined hosts, guests, residents and members of the news media in attendance for the launch on Friday, November 30 just ahead of the Lao National Day long weekend.
With a range of residential apartments at various price points being snapped up by savvy consumers and their employers, those keen on living at this unique location are recommended to make the move and enquire at Landmark DRC swiftly while opportunities remain.