Tag Archives:
college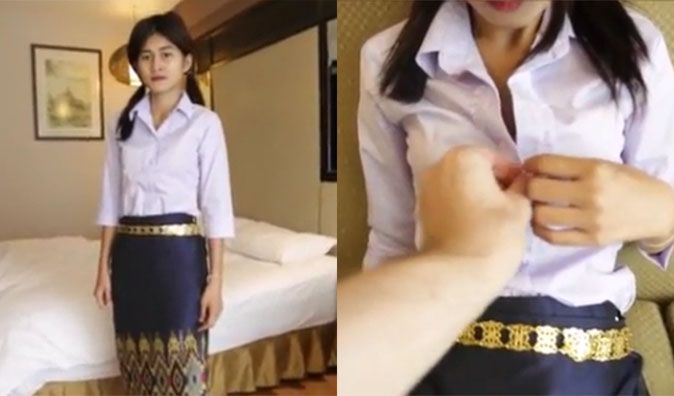 Out of remorse, a Thai woman filmed herself apologizing to the entire country of Laos after she reportedly caused an uproar by appearing in a pornograhic movie wearing the uniform of Lao university students.
In the video, which has been featured in local media, the unnamed actress identified herself as the woman in the famous pornographic clip and apologized for damaging the reputation of her neighboring county.
"I'd like to explain about the uniform which has offended many Lao people. I am remorseful, and I did not want to do it. They forced me to wear that uniform and I didn't know it was a Lao student uniform," she said in the video.
The porn clip in question showed the same woman sitting on the bed in a student uniform before a Western man joined her.
"Some people asked why I came to Vientiane. I didn't even go. I was around Bangkok the whole time," she added.
"I feel remorseful. I'm a good person now. I'd like to apologize to the Lao people."
Kapook reported that the Lao authorities are also looking for her.
Some Thai netizens are commenting that the woman was just another victim of Western men who pay Thai women to be in pornographic movies for little money while making profits from the videos.
Source: Bangkok Coconuts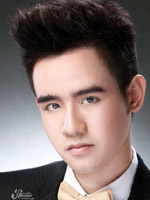 Mr Sith-Ana Mixaykone, a new member of the boy band GB2 wants to encourage his fans to follow his new track promoting his college.
Mr Sith-Ana Mixaykone told Vientiane Times that he is now preparing the song to promote Comcentre College where he now is studying in year three, majoring in Business English.
The song, titled Namjai Jak Comcenter , will be sung by Mr Sith-Ana and Mr Sam Xtreme and joined by four other students of the college.