Tag Archives:
entertainment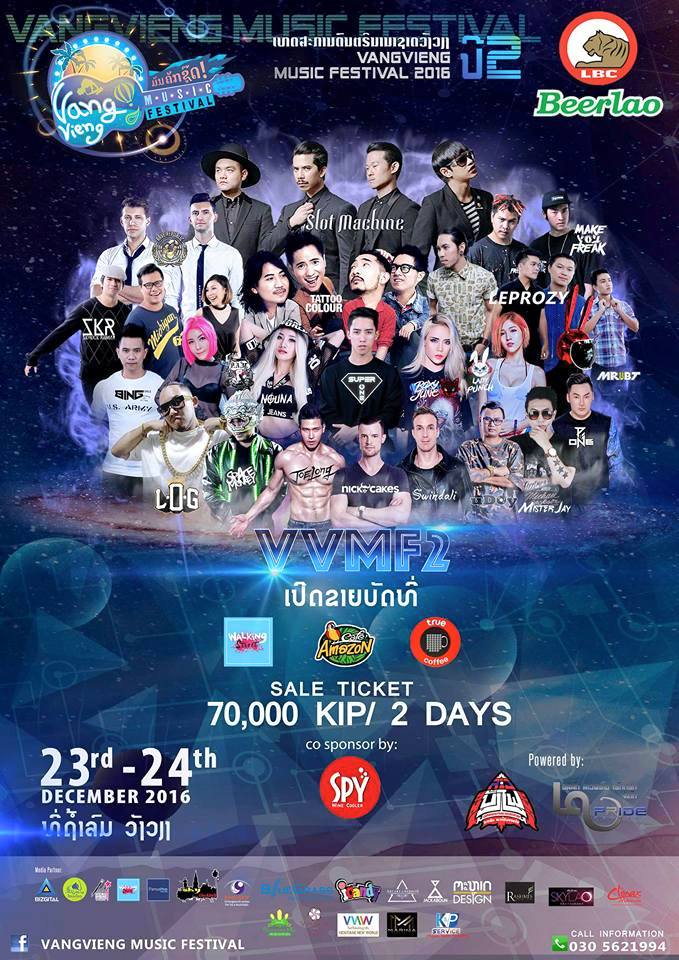 Those unlucky people who missed the Vangvieng Music Fest organized by Samart Event Organizer last week will get the chance to attend the Vangvieng Music Festival 2 hosted by Lao Bangfai and Lao Pride Records this weekend.
Taking place on December 23-24 at the Lom Cave in Vangvieng, everyone will get the chance to say goodbye to 2016 with a huge bang.
The festival features live bands and DJs from Laos and abroad.
Lao Bangfai Prime Association representative, Anousa Phothisan, said the festival will host Lao bands such as Leprosy, L.O.G., Neung Super One, and Thai bands such as Slot Machine and Tattoo Colour. Other acts include DJs and bands from beyond the Southeast Asian region.
Tickets are on sale for 70,000 kip at branches of Amazon Café and True Coffee.
Anousa said his team will provide an all new lighting system and special effects display on stage to max out the party atmosphere.
He expects the audience to exceed last year's numbers and said he was confident the festival would be a boon for tourists visiting the area.
Other exciting entertainment activities provided by Lao Bangfai and Lao Pride Records are also on the schedule to make this festival an unforgettable one.
Major sponsors include Lao Brewery Company (Beerlao), Spy Wine Cooler, and other media partners.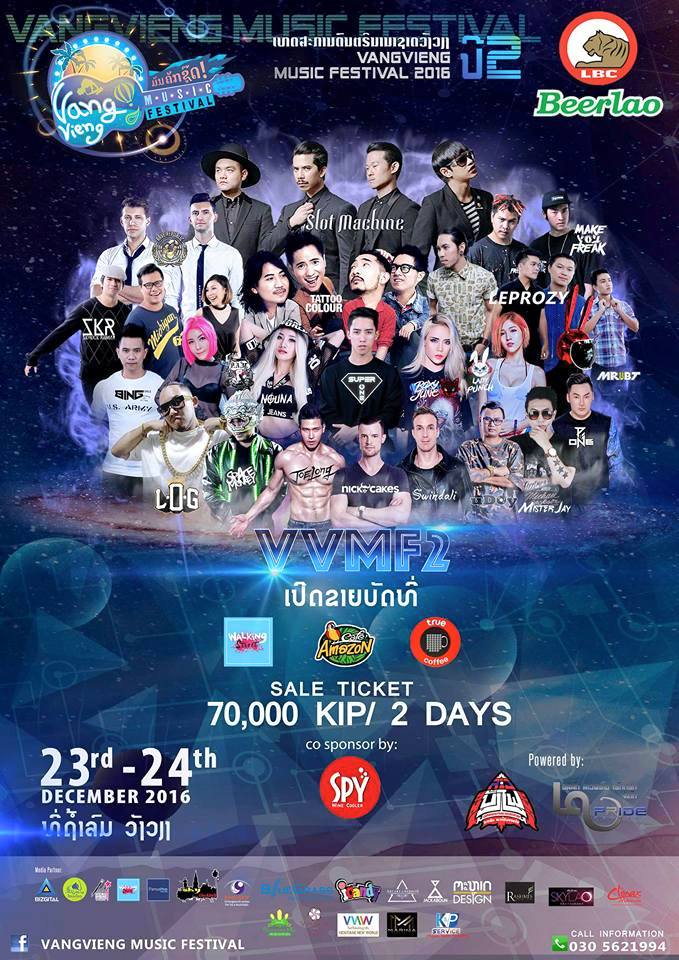 Source: Vientiane Times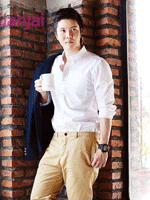 Sports star and fashion model Phongsathong Vongthavone, better known as Willy, may leave the Lao entertainment world once and for all to pursue his family business aspirations.
Phongsathone told Vientiane Times on Thursday that he now is helping his parents with their business after graduating from Rattana Business Administration College.
The schedule does not match the many entertainment events he must attend.
The reason that he did not attend several recent events was so he could travel to neighbouring countries as part of his family's business.
He thanks everyone that gave him the chance to work in the Lao entertainment industry. He especially enjoyed being a fashion model to promote the Lao fashion industry and also to promote sports such as badminton.
Phongsathone graduated with a bachelor degree in Business Administration from Rattana Business Administration College and did further training in Business English at HoaQiao University in China.
He has participated in badminton competitions both in Laos and overseas, winning several gold medals. He also got a scholarship from the Lao government to study with the Badminton World Federation as a trainer so he could learn more and help develop the sport in Laos.
Source: Vientiane Times