Tag Archives:
Laos and Australia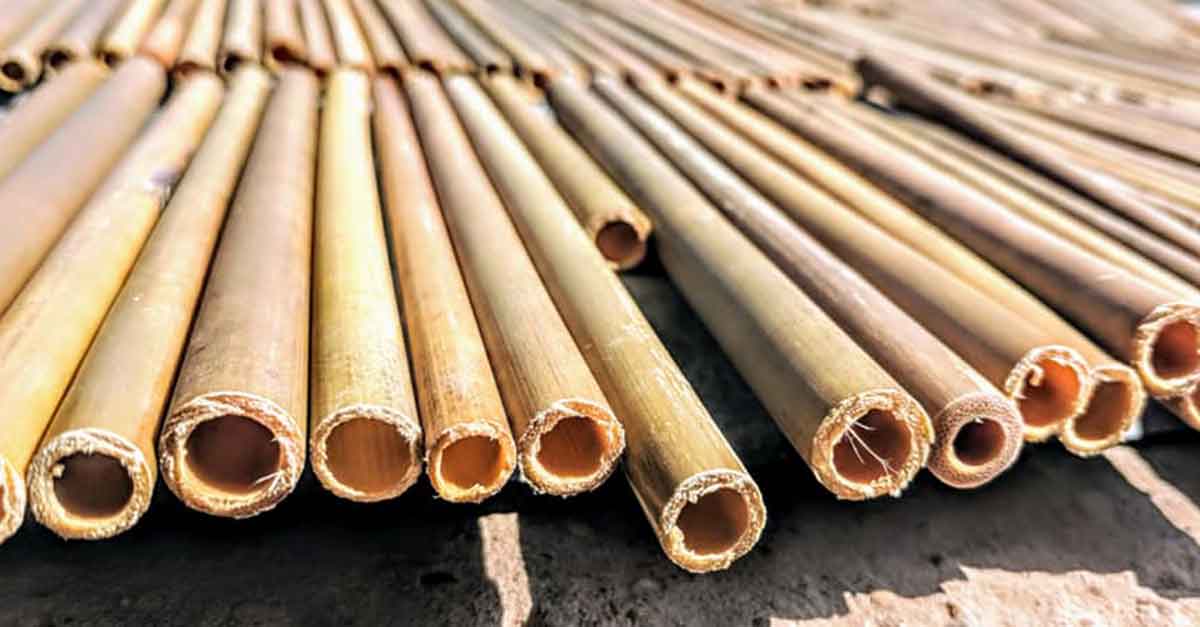 Luang Prabang's very own BambooLao has captured the top prize and a US$10,000 Innovation Grant in the 2018 Mekong Innovative Startups in Tourism (MIST) challenge, which is described as "an elite travel startup competition, supported by the Australian Government and Asian Development Bank, (including) Asia's most prominent travel-specialized venture capitalists among its advisors.
"BambooLao is on a mission to eliminate single-use plastics from hotels and resorts across Asia. They have produced more than 80,000 reusable bamboo straws and other bamboo utensils, using indigenous bamboo varieties and a proprietary natural treatment process.
"Their straws are used by Aman Group, Pullman, Rosewood Group, and Sofitel properties, as well as EXO Travel tours. BambooLao estimates their environmentally-friendly products have displaced the use of 5 million single-use plastic straws."
MIST's top prize comes with a USD10,000 innovation grant.
"The MIST innovation grant will help us scale–up production from one to three villages. We must invest in capacity to meet growing international demand," said BambooLao founder Arounothay Khoungkhakoune was reported as saying.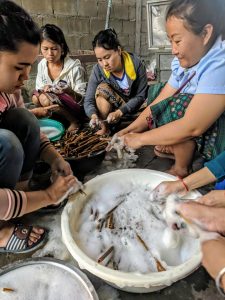 Bamboo straw production a community process.
Vietnamese startup Ecohost reportedly captured MIST's second prize and received a USD5,000 grant. Ecohost facilitates quality tourism experiences in the Vietnamese countryside, working with rural communities to develop tours and activities while improving the capacity of local homestays to serve international guests.
"BambooLao, Ecohost, and other MIST finalists demonstrate how the Mekong region's bright, innovative entrepreneurs are finding practical solutions to solve industry problems while striving to make tourism more inclusive and sustainable," said Jens Thraenhart, co-organizer of MIST and executive director of the Mekong Tourism Coordinating Office.
According to the organisation, "MIST supports high-growth-potential emerging market startups in travel and hospitality, particularly startups that generate positive impacts for communities, culture, and the environment. The program's five 2018 finalists refined their business acumen and pitching skills during MIST's weeklong business fundamentals boot camp, five months of customized coaching by industry experts, and MIST pitch competitions in Ho Chi Minh City, Nakhon Phanom, Thailand, and ITB-Asia's Mekong Travel Startup Forum in Singapore."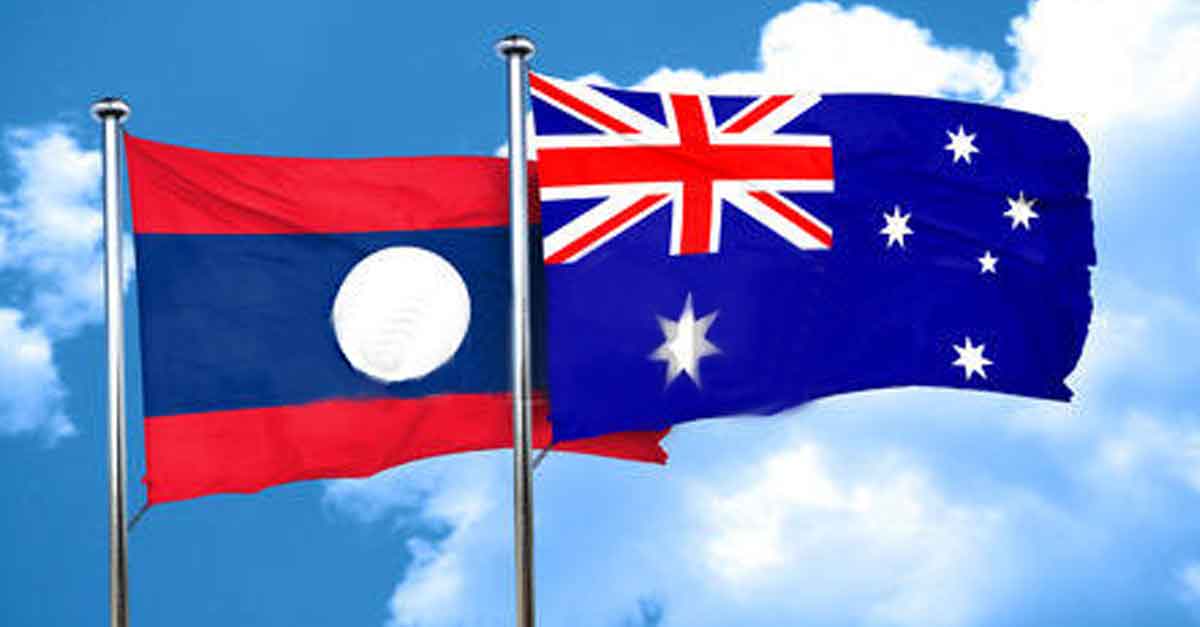 Laos and Australia celebrated 65 years of diplomatic relations on Thursday at the Australian Embassy in Vientiane Capital.
The close ties between Laos and Australia, and between the peoples of the two countries, are the supporting pillars of cooperation between the two nations.
Lao Minister of Foreign Affairs Saleumxay Kommasith and Australian Ambassador to Laos John Williams expressed this common view when speaking at a ceremony held on Thursday at the Australian Embassy in Vientiane to mark the 65th anniversary of diplomatic relations between the two countries.
"Looking back over six and a half decades of relations, we have witnessed tremendous progress in our bilateral cooperation," Mr Saleumxay said.
He highlighted the first Friendship Bridge built in Laos across the Mekong River as one of the most visible landmarks of bilateral cooperation. When the bridge opened in 1994, former Prime Minister Paul Keating of Australia, Lao Prime Minister Khamtay Siphandone, and Prime Minister Chuan Leekpai of the Kingdom of Thailand attended the inauguration ceremony.
In other areas, exchange visits by various high-level Lao and Australian officials, civil servants, academics, and businesspeople, have also been testimony to the success of bilateral relations over the past six and a half decades.
Mr Saleumxay also said that regular visits and exchanges between the citizens of both nations had been a significant contribution to creating a conducive environment for mutual understanding, and promoting and enhancing bilateral cooperation in various fields. On behalf of the Lao government, he thanked the government of Australia for its continued support to the Lao government's effort to advance socio-economic development over the past decades, especially in the areas of education, human resource development, and humanitarian assistance.
"This has significantly contributed to the attainment of national development goals and poverty reduction in Laos," Mr Saleumxay said.
In addition, more than 1,200 Lao nationals have graduated from Australian institutions and gained a high quality of education. These graduates not only contributed to the socio-economic development of Laos, but also promoted bilateral ties with Australia, and constituted an important factor in strengthening the bond between the Lao and Australian peoples, he added.
Laos and Australia established diplomatic relations on January 16, 1952.
Australian investments in Laos have increased in recent decades and now amount to US$150 million with Australia ranking in the top 20 foreign investors in Laos.
For his part, Ambassador Williams spoke of the close and productive links between Australia and Laos, which he said enjoyed cooperation in many fields. He said these relations were not simply architecture put in place by the two governments, but a million contacts and networks of collaboration between the peoples of the two countries across many areas of life frameworks.
Thursday's event also marked the 229th anniversary of the Commonwealth of Australia and featured a ceremony to award Lao and Australian individuals who had made an outstanding contribution to the friendship and cooperation between the two nations.
Source: Vientiane Times