Tag Archives:
the pizza company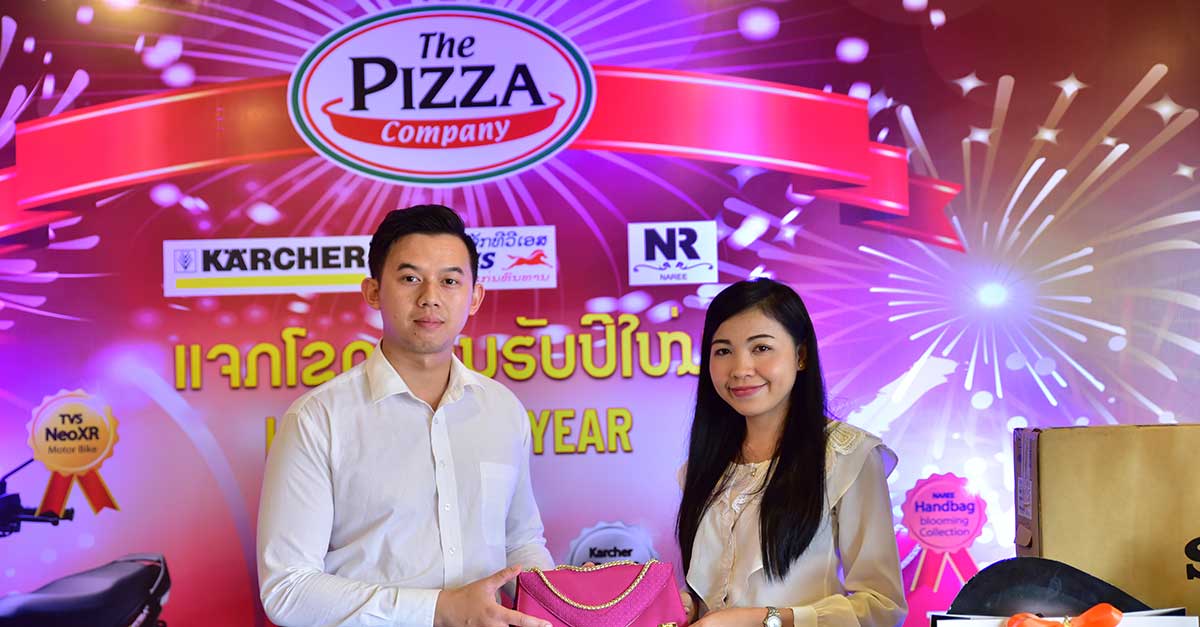 A lucky draw was held at The Pizza Company, Vientiane Center branch yesterday, in celebration of the new year, attended by the media and special guests.
Mr. Boutsavanh Vongpaseuth, Marketing Manager of The Pizza Company, said, "we have held this lucky draw to show our appreciation for our customers and as a new year's gift."
"We began with coupons for free meals starting from 07/12/17 until 15/01/18. There are over 20,000 coupons in total."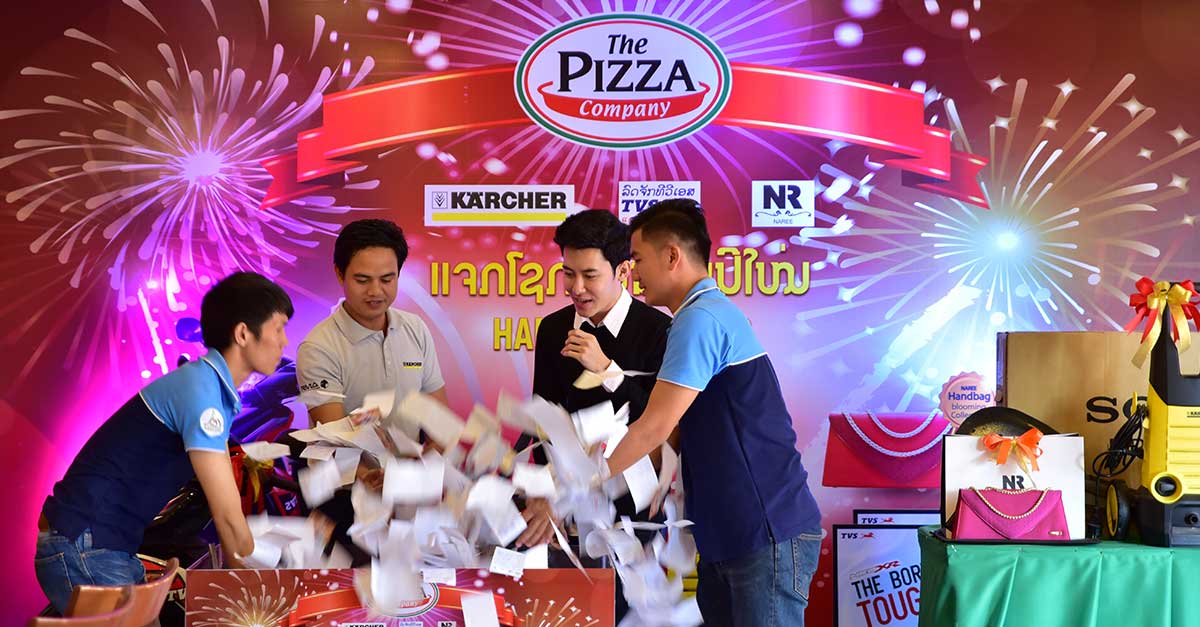 The names of the lucky draw winners are as follows:
1. Ms. Piyapha Phoumivong, from Hatsady Village, who won a TVS motorbike
2. Mr. Vansavang Phandanouvong from Phakhao Village, who won a Karcher vaccum cleaner
3. Mr. Wang Bin, who won a Karcher high pressure washer
4. Ms. Souphansa Tanlamany from Saphanthong Neua, who won a Karcher high pressure washer.
5. Ms. Ker Her Her from Nongniang, who won a 32″ television
6. Mr. Maxie Phanouvong from Phonepapao, who won a 32″ television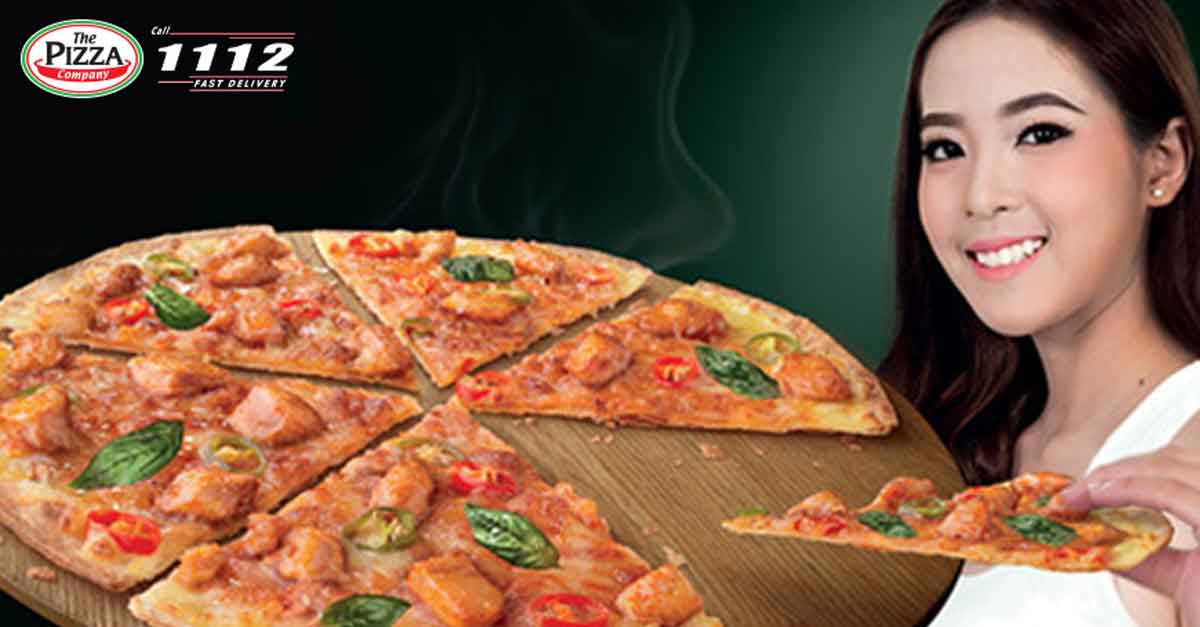 When people think of 'pizza' it's undeniable that The Pizza Company will be one of the places that will pop into their heads. Known for their assortment of high quality toppings and efficient service, The Pizza Company does so much more than just pizza. From a fully stocked salad bar, to a plethora of pasta dishes, to juicy BBQ chicken wings, to an assortment of starters, it's hard not to indulge when faced with the decision of what to order.
So when The Pizza Company invited The Laotian Times to sample the newest addition to their menu, we jumped at the chance. Beginning February 25th, four new menu items have been added to the already extensive menu including; Multigrain chicken salad, Multigrain chicken, BBQ pork ribs, and Chicago style pizza.
[ngg_images source="galleries" container_ids="20″ override_thumbnail_settings="1″ thumbnail_width="100″ thumbnail_height="75″ thumbnail_crop="1″ images_per_page="20″ number_of_columns="0″ ajax_pagination="0″ show_all_in_lightbox="0″ use_imagebrowser_effect="0″ show_slideshow_link="0″ slideshow_link_text="[Show slideshow]" template="/home4/laotiantimes/public_html/wp-content/plugins/nextgen-gallery/products/photocrati_nextgen/modules/ngglegacy/view/gallery.php" order_by="sortorder" order_direction="ASC" returns="included" maximum_entity_count="500″ display_type="photocrati-nextgen_basic_thumbnails"]The multigrain chicken and the multigrain chicken salad were the two dishes I was the most apprehensive about. Something about 'eating healthy' correlates with 'tasteless' for me, however this was not the case for these little golden bites rolled in a array of grains. The chicken was juicy on the inside while being crispy on the outside. I enjoyed them both ways; with the tangy dipping sauce it was served with and added atop the salad with Caesar dressing. I would definitely order these again, without guilt.
The BBQ pork ribs and Chicago style pizza are two of many dishes I would get out of bed and dressed for (or at the very least dial 1112 for). The BBQ melt-in-your-mouth-fall-off-the-bone ribs are drenched in a savory, tangy sauce and are served with a side of fries that keep you coming back for more. The Chicago style pizza was loaded with toppings including chicken,herbs, veggies, and a massive amount of cheese. The crust was baked to golden perfection and had a crunch when I bit into it, it was like a tiny party in my mouth.
I am already a frequenter of The Pizza Company, and these delicious additions to the menu have only made me a bigger fan of the company and their food. Their fun atmosphere, along with fast and friendly service is always appreciated, but it's the variety, and consistent flavor that always keeps me returning for more.
Drop by one of their 5 Vientiane locations today or call 1112 for delivery.