Tag Archives:
water supply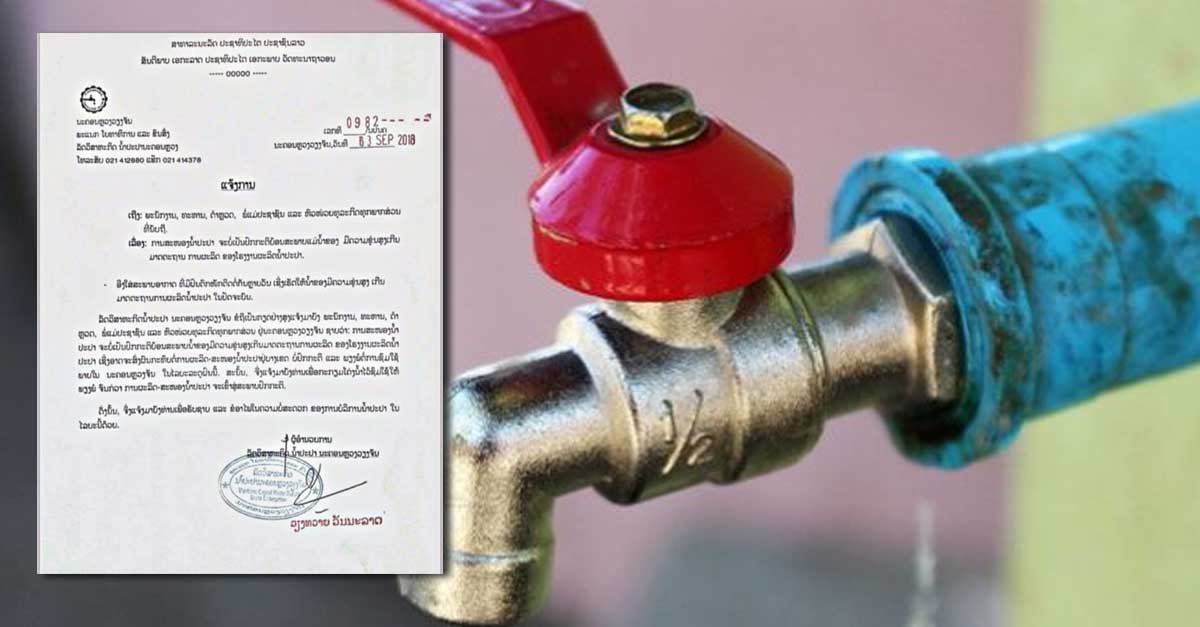 The rain-swollen Mekong River and its sediments are affecting capacity to meet the daily demand for water in the Lao capital Vientiane and its surrounds, the water supply authority warns.
The State Water Supply Enterprise has called on Vientiane residents to conserve water and consider storing additional supplies for later use.
Vientiane's water supplies are expected to be affected by the high levels of turbidity in the Mekong which exceed the production standards of water production plants, a public notice from the State Water Supply Enterprise dated Tuesday, September 6 informed.
"The Vientiane capital water supply state enterprise would like to inform employees, soldiers, police, citizens and businesspeople in Vientiane Capital that: the provision of water supply will be irregular because of high levels of turbidity, which may affect production and provision of the city's water supply in some areas, with irregular or insufficient supply until the end of the rainy season." the notice read.
"Therefore, citizens are urged to store water for household use until regular production can resume."
"Therefore, this notice is to inform you and apologize for any inconvenience in the facilitation of water supply during this time."
The warning comes as Luang Prabang continues to face challenges arising from a swollen Nam Khan River which rose to temporarily flood water supply production facilities at Phanom and at Phou Luang in Luang Prabang city last week.
"Regarding the water production facilities at Phou Pheung and Phou Xang Kham, these are still in regular service, but water supply within Luang Prabang City may face shortages in certain areas due to demand," a notice from the provincial Department of Public Works and Transport's Water Supply State Enterprise (WSSE) on August 31 read.
Development of domestic capacities in the field of water supply for Laos' Ministry and provincial departments of Public Works and Transport and WSSEs has long benefited from cooperation and expertise from Japan provided via the Japan International Cooperation Agency (JICA).
According to a JICA factsheet entitled "Safe and Sustainable Water Supply: From the water source to the tap", the relatively turbid nature of rivers in the region provides additional challenges, and particularly as a result of extreme events.
"Many rivers in Asia are more turbid than Japanese rivers and necessitate different treatment and operation methods," it reads.
"Reviewing the technology nurtured in Japan and developing it according to the overseas needs is an opportunity to improve the current technology."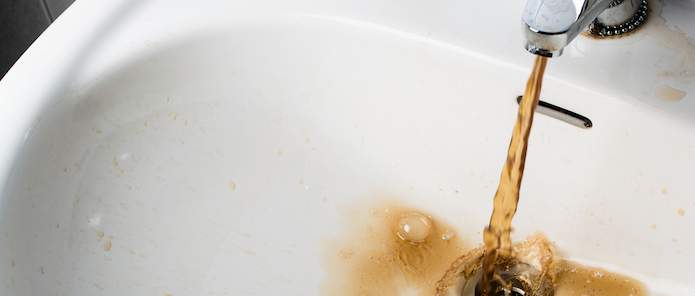 Householders in some areas of Vientiane have expressed concerns about red colored water when they turn on their taps, prompting questions about the quality of the capital's supply. However, an anonymous official from the Vientiane Water Supply Company (Nampapa Nakhoneluang) told Vientiane Times on Friday that householders shouldn't be too concerned about unclear water as workers are repairing broken pipes in the area.
"When water pipes are being fixed after a break some sediment will flow down the pipes. That's why the water has been dirty when some taps are turned on," he said. He advised affected residents to leave their taps on for a few minutes to allow the water to run clear again. The official said that if the dirty water was due to faulty treatment plants, all areas in Vientiane would have been affected.
The Vientiane Water Supply Company has four water treatment plants with a combined daily production capacity of 180,000 cubic metres, but this increased to 280,000 cubic metres when a plant in Dongmakkhay, Xaythany district, came on line recently. An additional 300,000 cubic metres of water will be available when another water treatment plant becomes operational in Hadxaifong district in the near future.
The Ministry of Public Works and Transport has set an ambitious target to provide most of the country's households with clean drinking water. The provision of water supplies will spur development and improve the lot of many ethnic groups, with the plan set to be rolled out through the newly created Water Department.
Minister of Public Works and Transport Dr Bounchanh Sinthavong previously said that clean water and water supply systems were a major part of efforts to eliminate poverty in the country. The 10th Party Congress resolved to ensure that 80 percent of households have access to clean water by  020. The plan called for at least 85 percent of households to have access to water in 2015, and more than 95 percent by 2030.
Source: Vientiane Times