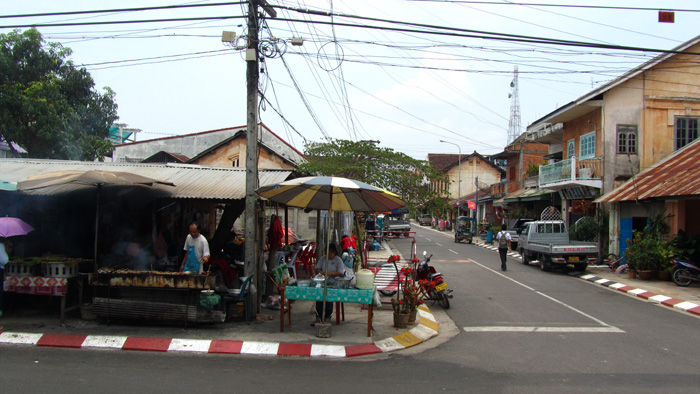 Quang Tri province, Vietnam has provided more than 1.4 billion kip (4 billion Vietnamese Dong) to construct new primary school buildings in Phin district, Savannakhet province.
A groundbreaking ceremony was held on Friday in Hinsangom village in Phin district for the construction of two school buildings which include five fully equipped classrooms, an office and toilets.
The project scheduled for completion by October this year is expected to boost rural development aligning with Laos' three builds devolution directive.
A Phin district Education and Sports official said the new school buildings would be very useful for local communities. It would help reduce crowding for teachers and students and develop the education sector in the region.
The buildings' five classrooms and office include furniture, electrical equipment and other essential facilities for learning and teaching.
The support will contribute directly to human resources development in Laos, especially in Savannakhet province, a key focus of the government's so cio-economic development plan.
The government is working to improve basic education in rural mountainous areas.
Despite the province having received support from donors, various organisations and other development partners, there are still challenges to raising the standard of education in Laos, especially in areas that lack adequate supplies, teachers, school buildings and other facilities, according to the provincial education and sport office.
During the groundbreaking ceremony, a representative of Quang Tri province remarked the project aimed to extend the cooperation between Savannakhet province, Laos and Quang Tri province, Vietnam.
For a long time the two provinces have increased cooperation on education, especially human resource development.
Since 2011, Quang Tri province has granted over 2.1 billion kip 6 billion Vietnamese Dong to Savannakhet province to build school buildings.
At the ceremony, Quang Tri province authorities also provided funds to support educational equipment for local teachers and children.
Savannakhet province continues implementing the MDGs (Millennium Development Goals) by stressing on both quality and quantity education and health development to link the education department plans in Laos.
According to a report from the provincial education office, challenges remain in some parts of Laos, especially in many rural areas that are far from towns and have no electricity.
Some villages don't have enough classrooms and lack teaching and learning materials and skilled teachers. Some children have to walk along dirt roads for about 4 kilometres to get to school and have difficulty attending school in the rainy season.
Source: Vientiane Times