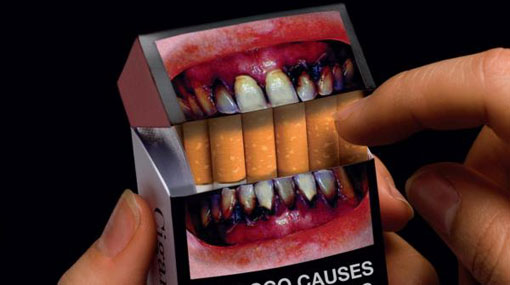 Smoking-borne-diseases will now be pictured on cigarette packets by 1 October, the Pathetlao Daily newspaper reported yesterday.
The Ministry of Health has made the decision while implementing the Law on Tobacco Control by indicating that tobacco operators must print the images to raise awareness on the dangers of smoking, with their size to cover 75 percent on both the front and back of the packets.
The decision was reported on Monday at a health meeting in Vientiane.
Source: Vientiane Times