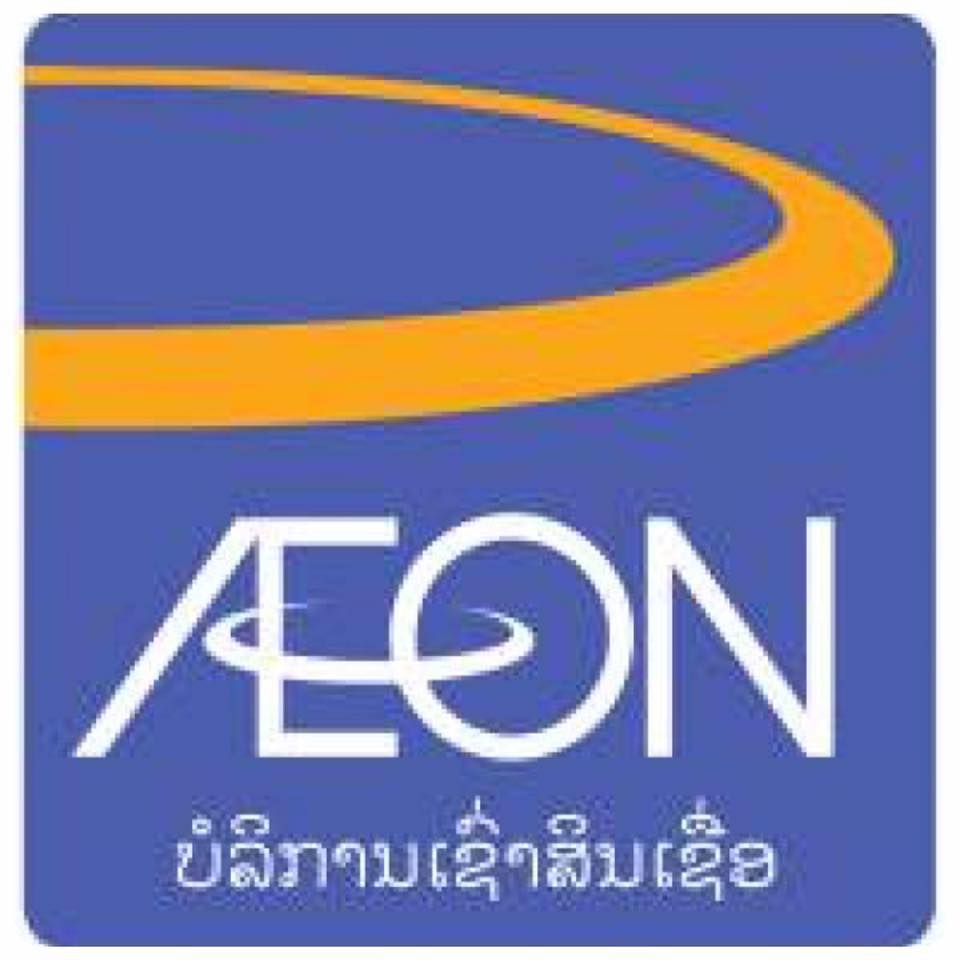 The AEON Leasing Service (Lao) Co., Ltd has officially launched its AEON Express Card to reward members with more benefits and privileges anytime and anywhere.
The card was officially launched last week in Vientiane at the AEON dealers' seminar 2016, which saw the participation of more than 100 representatives from 87 dealer shops selling products ranging from electricity equipment, mobile phones, computers, furniture, living materials, motorbikes, tires, agricultural equipment and other products.
Privileges of the express card include a five percent discount on loan registration fees, low interest rates, faster approvals, discount and savings at privileged merchants, free promotion updates and simple and hassle free services.
The AEON Leasing Service (Lao) Co., Ltd is one of 152 financial institutes under the Bank of the Lao PDR, the bank's Financial Institution Supervision Department Director General, Dr Akhom Praseuth said at the ceremony.
To help meet the requirements of business development, the numbers of financial institutes are increasing, especially in Laos, he said.
So, to manage financial matters, promote business expansion and benefit both sides between the company and the dealers, he asked for close coordination in credit approval and repayments.
Financial institutes can collapse after no profit in the long term if they suffer from poor management or do not maintain regular coordination with dealers or customer groups, Dr Akhom suggested.
Laos is now integrated with the Asean Economic Community (AEC), and consequently its business units have to improve their products and management systems to be able to cope with competition.
He also stressed that the company should be a model in socio-economic development contributions and implement its activities in line with all relevant Lao regulations.
The company expects that the numbers of members to use the Express Card by the end of this year will reach 10,000 people with 15,000 already using the credit card services in June, said the company's Executive Director, Ms Supattra Rugkhumkaew.
Since AEON commenced its business operations in 2014, the company has always selected good customer groups who make their repayments on time, she said.
The company has also developed its IT systems for better customer service and preparedness with increasing numbers of customers and the ongoing company expansion, Ms Supattra said.
The company cannot progress and develop better without customers' cooperation and government support, said AEON Managing Director, Mr Shiozawa Yoshiyuki.
At the seminar, participants have increased their understanding about using technology and internet systems in services, learned about the growth of the Lao economy in past years and the government's socio-economic development plan, strategy and vision from now to 2020, 2025 and 2030 after being briefed by a Ministry of Industry and Commerce representative.
At the same time, the company also presented honour awards to the three Top Sales and three Top Fast Growth FY2015 to Dealer Shops, followed by other presents and a lucky draw.
Source: Vientiane Times