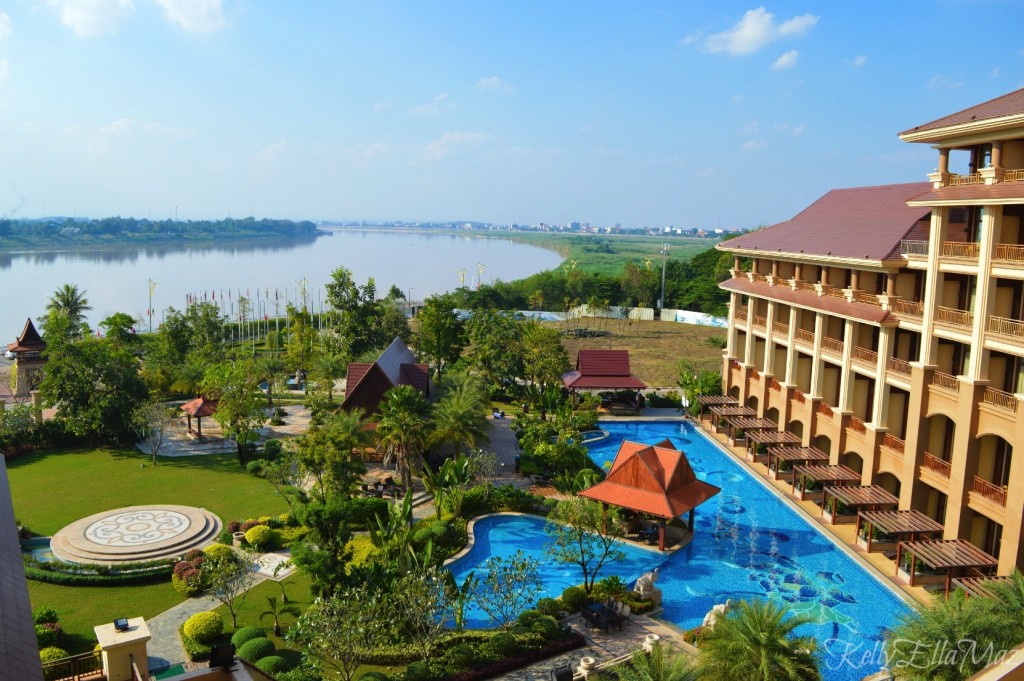 Chairman of the Krittaphong Group Yao Bin, who supervises a number of real estate projects in Laos, has decorated the Landmark Mekong Riverside Hotel, which will be used to accommodate high ranking officials of the ASEAN Summit, in Lao style."It has been decorated in a unique Lao style, unlike any other country, featuring unique furniture and wooden decorations, and we also have a big, quite big and beautiful convention hall.  It is this special welcome that we would like foreign countries to see," Mr. Yao Bing said when asked what the surprise for his guests would be during the ASEAN Summits.
The Lao businessman with Chinese blood said that he was very happy to have the opportunity to join other Lao people in welcoming the ASEAN Summit as it is a historic event which only takes place every ten years in Laos.
"The company and I are very happy and are paying special attention to welcoming the event," said Mr. Yao Bin.
"The ASEAN Summit, to be hosted by Laos, is the honor and dignity of Laos, so I would like to ask all Lao people to cooperate during this time to bring attention to Laos, promote it to the world, and increase the world's understanding of Laos," Mr. Yao said.
The preparation of the Landmark for the ASEAN Summit has involved more than 1,000 staff and workers with some activities being carried out at the moment around the clock.
"We have spent more than a year designing, building, decorating, and installing illuminating pieces of equipment which will constitute the most beautiful in Vientiane Capital," said Mr. Yao.
There are 11 summits and several related events scheduled for early next month. These include the 28th and 29th ASEAN Summits, the 19th ASEAN-China Summit to commemorate the 25th Anniversary of ASEAN-China Dialogue Relations, the 19thASEAN-Japan Summit, the 18th ASEAN-Republic of Korea Summit, the 19th ASEAN Plus Three Summit, the 1st ASEAN-Australia Summit, the 8th ASEAN-UN Summit, the 14thASEAN-India Summit, the 4th ASEAN-United States of America Summit, and the 11th East Asia Summit.
The 28th ASEAN Summit will be convened in the form of plenary session format where ASEAN leaders will focus their discussions on ASEAN Community building, especially the implementation of the ASEAN Community Vision 2025, the three community blueprints and the way forward.
At the 29th ASEAN Summit, ASEAN leaders will focus their discussions on ASEAN external relations and their future direction, as well as exchanges of views on regional and international issues of common interest and concern.
ASEAN, established in 1967, consists of Brunei, Cambodia, Indonesia, Laos, Malaysia, Myanmar, the Philippines, Singapore, Thailand and Vietnam.
The Lao PDR joined the ASEAN membership in 1997 and hosted the ASEAN Summit for the first time in 2004.
Source: KPL