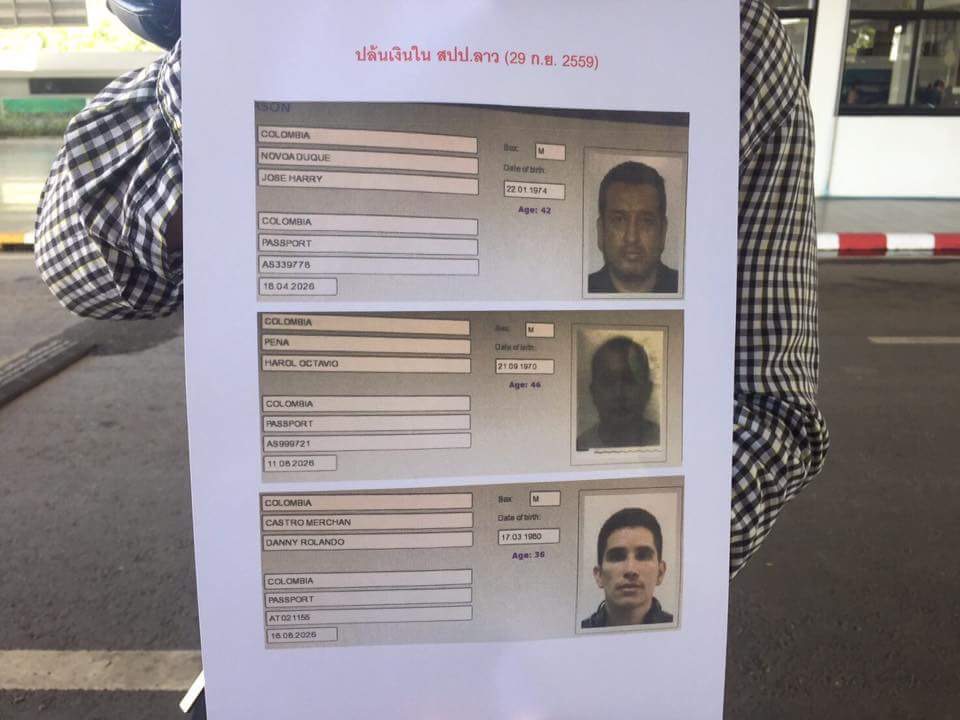 Lao Police are of the belief that they have identified the suspected perpetrators of the Lao Freight Forwarder heist near Indochina Bank yesterday afternoon.
Three men of Colombian citizenship have been identified (see picture – courtesy of Thai TV Channel 3) as the culprits of the robbery near Indochina Bank of the Lao Freight Forwarder finance employee. This is contrary to many rumors and hearsay that they were of a middle eastern descent.
The employee has confirmed that the man depicted at the top was the one who had distracted her while his accomplice stole the money. The other two have not yet been confirmed.
Police say that the suspects traveled to Laos via the Kunming-Vientiane flight. They landed at Wattay Airport on September 27th, 12:30. Police are aware of the names of the suspects and are confident that they will apprehend them.
Citizens are urged to stay clear of these men. Anyone with information is encouraged to contact the proper authorities.
Laotian Times Reporters
10:23am, September 29th, 2016