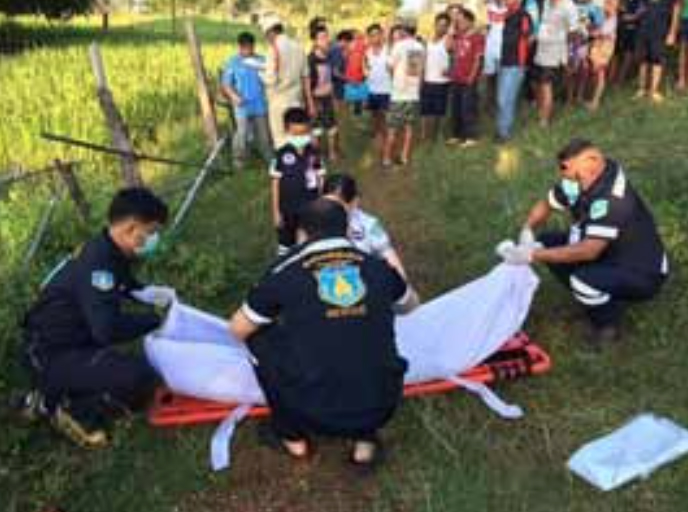 Two people were killed and one person sustained critical injuries after a jeep collided with a motorcycle in Hadsady village, Chanthabouly district, Vientiane early yesterday morning.
Head of Chanthabouly Traffic Police Major Vongsoutchai Vongxalasith told Vientiane Times yesterday that the incident occurred at 2:30am, Wednesday.
The driver of the motorcycle Mr. Samlet, 21, a student from Viengkeo village, Xaythany district, and his two passengers Mr. Ton Manivanh, 19, a student from Thongkang village, Sisattanak district and Mr. Lay, 20, a student from Lakhin village, Naxaithong district, were driving from Sailom to the Morning Market, when they collided head-on with a jeep, driven by a Vietnamese national.
Mr. Samlet and his passenger, Mr. Ton died instantly; while Mr. Lay sustained critical injuries.
That same day another fatal collision occurred, along a Phalanxay district road in Savannakhet province. Two women were killed when a car ran into their motorcycle around 4:30am. According to the initial report, the woman and her daughter were travelling to the market to sell fish and vegetables, when they were a hit by a car travelling at high speed, killing them instantly. The car failed to remain at the  scene of the accident. However the car's number
plate was recovered, Phalanxay traffic police are currently trying to track down the driver of a suspected vehicle.
In another fatal accident involving three vehicles in Xork village, Kaysone Phomvihane district, Savannakhet province; a motorcycle driver was killed and a person sustained critical injuries.
The Kaysone Phomvihane Traffic Police reported that the vehicles involved were a Hyundai pickup truck, and two motorbikes.
Police said the driver of Hyundai pickup truck Mr. Nhon, 57, from Dannasao village, Nakhonpheng district, Saravan province who was travelling from Kaysone Phomvihane district to Xork village, attempted to overtake a pickup truck but got too close and hit a motorcycle travelling in the opposite direction, causing the motorcycle to rebound and hit another motorcycle.
The motorcycle driver, Mr. Xuay, 35, a resident of Songkhon district, Savannakhet province was killed instantly while one other person sustained critical injures.
According to the Traffic Police Department of the Ministry of Public Security, there were 432 road accidents around the country in September, causing 88 fatalities. Of the injuries, some 104 were left in a critical condition, 206 were seriously injured and 355 people sustained minor injuries.
Some 47 vehicles were written off, 343 sustained moderate damage and 312 vehicles sustained minor damage. Vientiane topped the list with 108 accidents that killed 22 people, 74 people were injured and 230 vehicles were damaged.
Source: Vientiane Times