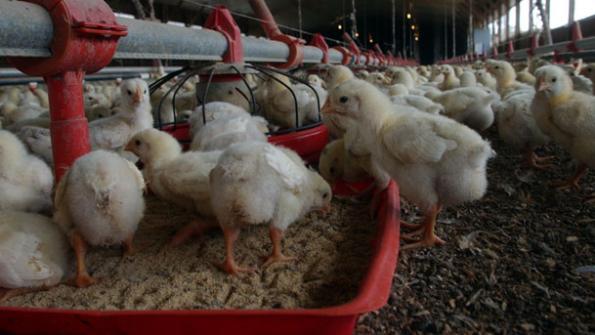 The Ministry of Natural Resources and Environment has recommended revoking the licences of a chicken farm and a brick factory in Xaythany district, Vientiane, after learning they were causing pollution and affecting nearby communities.

Minister of Natural Resources and Environment Sommad Pholsena told the National Assembly (NA) that he had suggested the Vientiane Natural Resources and Environment Department submit a letter to the Vientiane Industry and Commerce Department to consider revoking the licences of the two businesses.
Mr Sommad last week responded to a question raised by a member of parliament at the ongoing Ordinary Session of the National Assembly. He said he was aware of the issue. NA member for Vientiane Buaket Phommachanh said a chicken farm in Nasala village, which was operated by a local farmer in collaboration with Thailand's food giant Charoen Pokphand Group (CP), was generating a bad smell and swarms of flies.
Mr Buaket, who visited the village, said some residents told him they had to eat their meals inside mosquito nets to avoid being disturbed by the flies.
"Villagers said they will relocate if the issue remains unaddressed," he told the session, calling for a solution.
In addition, he said a brick factory in Nonsaath village, which is owned by a Vietnamese national, uses coal to fire the bricks which gives off unpleasant fumes.
Mr Sommad said the relevant sectors should lay down measures to prevent businesses from generating offensive odours before allowing them to operate.
"If we [state departments] are decisive in the same direction, these issues will be solved. It's not difficult [to solve]," he said, adding that such issues should not be justified by the fear of losing revenue.
"We must uphold the interests of the people – the health of the people as core considerations."
He said there were ways to address the issue such as relocating the farm and the factory in question to more suitable areas.
"We haven't completely closed the door for them," he said, implying that there were win-win options for the businesses, in which they are required to fully comply with the regulations and laws.
Source: Vientiane Times