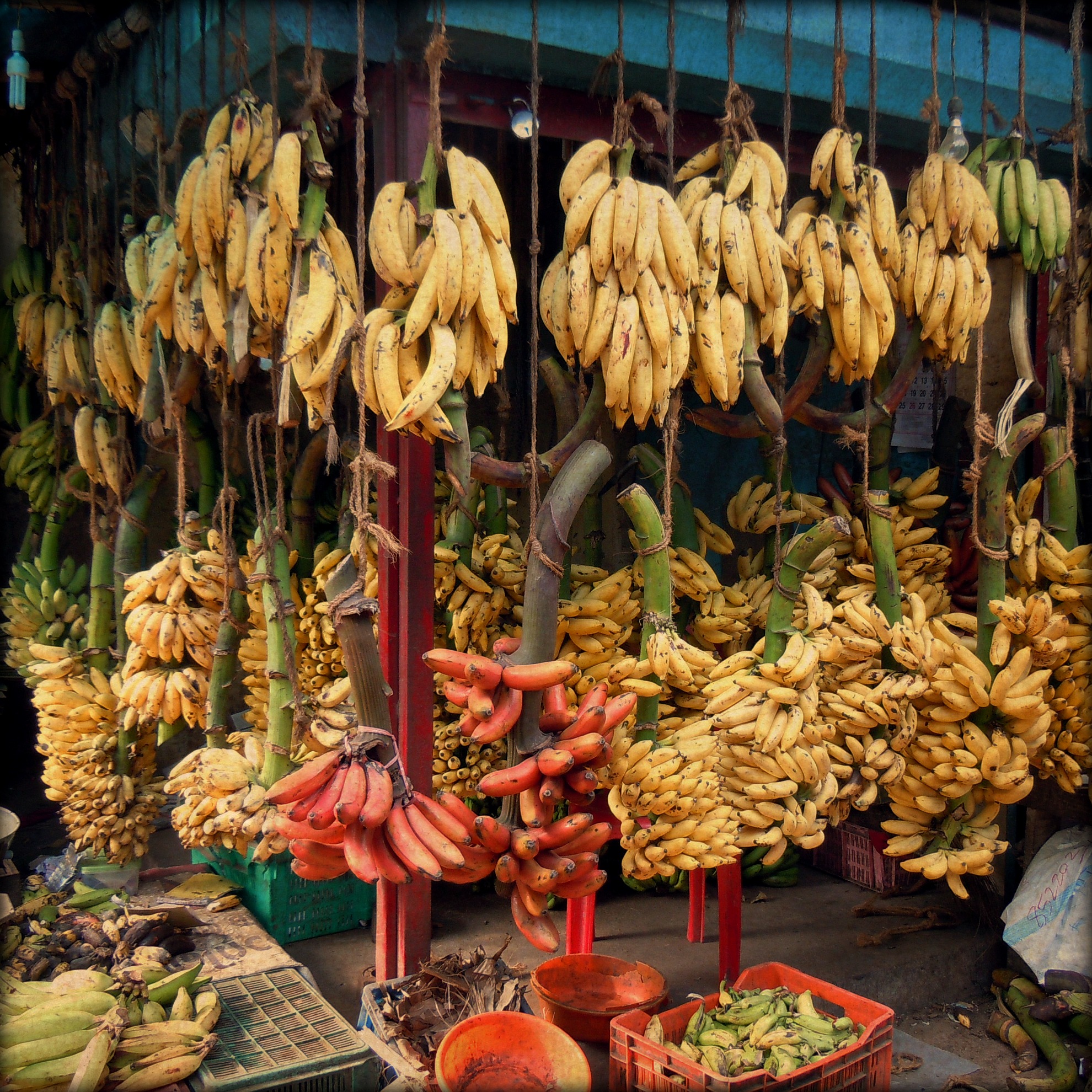 Bananas on sale in markets and some streets in Vientiane and the provinces do not come from Chinese banana plantations, which are believed to use significant quantities of chemicals.
But consumers are unhappy that banana growers in the provinces are still allowed to use chemical fertilisers and pesticides to kill insects and other pests.
Governor of Baeng district in Oudomxay province, Mr Bounteum Teuymany, was amused to learn that some people in Vientiane are now afraid to eat bananas, fearing that they may harbour toxic chemicals.
In the northern provinces of Bokeo, LuangPrabang, Oudomxay and Phongsaly there are now hundreds of hectares of banana plantations.There are also large scale banana plantations in Vientiane province and the capital.
However, these bananas are packed in cardboard boxes for immediate export to China after they are harvested.
There are about 800 hectares of bananas under cultivation in Baeng district, Mr Bounteum said.
The fruit grown on Chinese banana farms in Laos are the kind that Lao people cultivate for consumption, so perhaps the colours are quite similar, he said.
According to an official from the Oudomxay provincial Industry and Commerce Department, Mrs Somphon Phengsouthon, most of the banana farms in the province are located in the two districts of Houn and Baeng.
She also said there have been no bananas from Chinese farms for sale in the province as the farms send all their fruit straight to China.
Meanwhile a banana vendor who sells from a pushcart on Khouvieng Road in Vientiane stressed that her bananas were also not from Chinese farms but were grown by Lao farmers.
During debate at the ongoing National Assembly (NA) session, NA members shared their concerns about the impact of banana farms on the environment due to the use of hazardous chemicals.
NA member for Attapeu province Mr Maniso Xamounty suggested that in Oudomxay many people had been taken advantage of by sweet-talking banana plantation investors.
Despite their promises, investors sometimes did not pay concession fees to land owners on time and labourers were also employed under poor conditions.
Furthermore, investors didn't always pay taxes to the government because they contracted directly with local people without permits from the relevant authorities.
There are 23 companies growing bananas in Oudomxay but three have been suspende d.
Director of the provincial Agriculture and Forestry Department, Mr Khamxone Keopaseuth, admitted that some chemical fertilisers were being used by banana farmers in parts of the province, with the permission of the department's agriculture sector.
Chemical fertilisers won't harm people who eat bananas because the fertiliser is only used to improve the soil, Mr Khamxone said.
Source: Vientiane Times