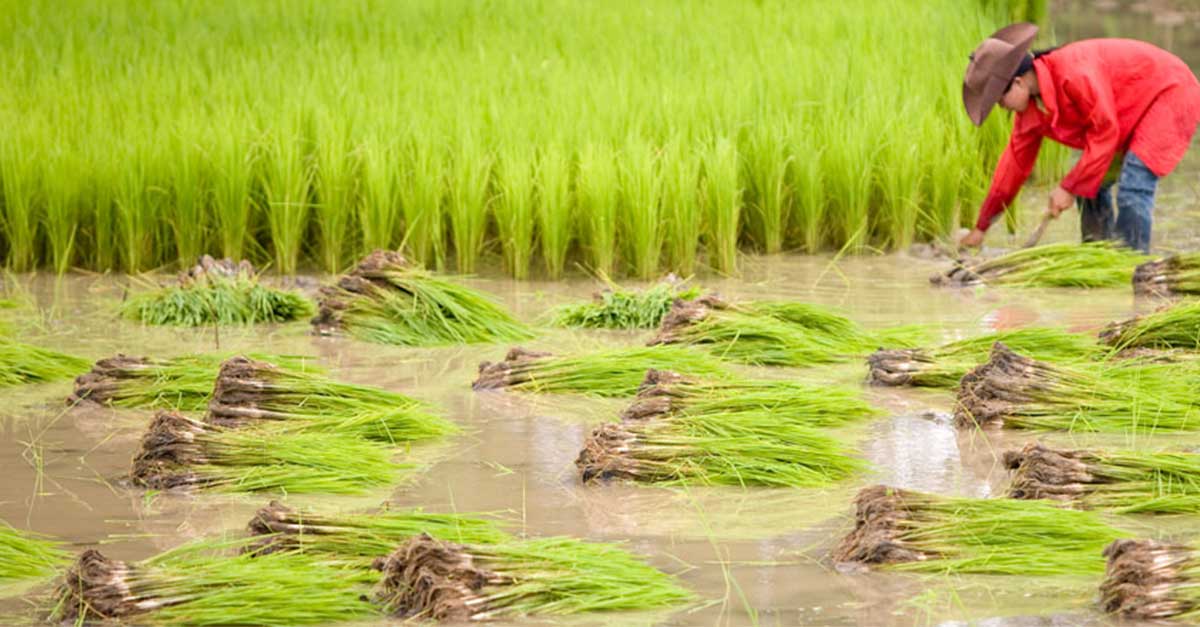 China has agreed to purchase 20,000 metric tons of organic rice per year from Laos, according to a statement by Prime Minister Thongloun Sisoulith.
Approximately 4,000 tons of sticky rice and non-glutinous rice has already been delivered to China as part of an earlier agreement to export 8,000 tons of rice from Laos to China. This agreement was recently amended, with an increase from 8,000 tons to 20,000 tons.
The rice bound for China is grown in Savannakhet and Champasack provinces, with only the IDP Rice Mill in Savannakhet Province able to produce rice of a high enough quality to meet Chinese standards.
While Laos boasts a large number of rice mills, the product is often of low quality.
More than 778,000 hectares of wet season rice and 126,000 hectares of dry season rice are grown in Laos every year, however around 226,000 hectares of rice in lowland areas are completely dependent on rainfall, as irrigation has not yet been implemented in those areas.
Laos expects to produce around 5 million tons of rice by 2020 as part of efforts to ensure food security for the country. Between 2015 and 2016 Laos produced 4.12 million tonnes of rice – well on its way to meeting the 2020 target.
Xyanye Lao Co Ltd, a Chinese enterprise, was approved by China's National Development and Reform Commission as sole exporter of Lao rice to China.
Major importers of Lao rice include Vietnam, Thailand, and China, among other countries.
Source: Xinhua
Photo: Exo Travel