That Dam, the black stupa, is a well-known if not so revered stupa that stands as a landmark of downtown Vientiane. While its origins are shrouded in mystery, the stupa has always been a source of pride for local residents.
This year, the famous That Dam stupa has been left so scruffy that it could almost be renamed the green stupa, with tufts of grass jutting out across its surface, and weeds growing wildly all around.
Unknown Origins
The origins of the That Dam black stupa are unknown, but since the French colonial period at least, the stupa has maintained its dark shade due to a lack of refurbishment or a fresh coat of paint.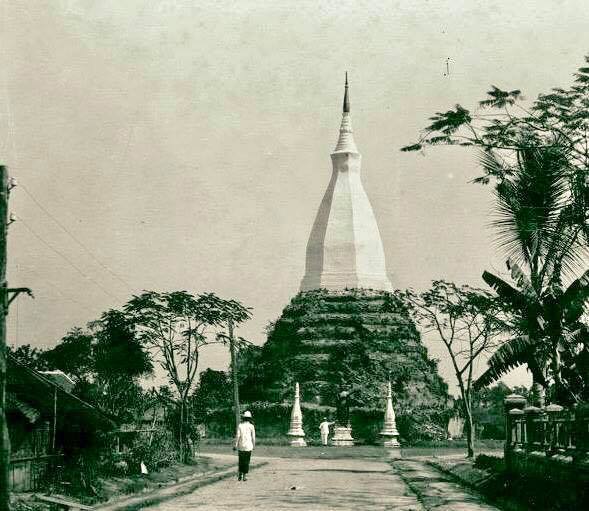 According to a recent Lao Post article, the stupa fell into disrepair after the land on which it stands came into the ownership of the colonial French.
The grounds surrounding the stupa originally belonged to a renowned temple called Wat Phrarathsanatta, built by King Setthathirath in honor of his neice.
While not the original name for the stupa, owing to its eventual dark color, the stupa became known locally as That Dam.