BREAKING: Fire at World Trade Center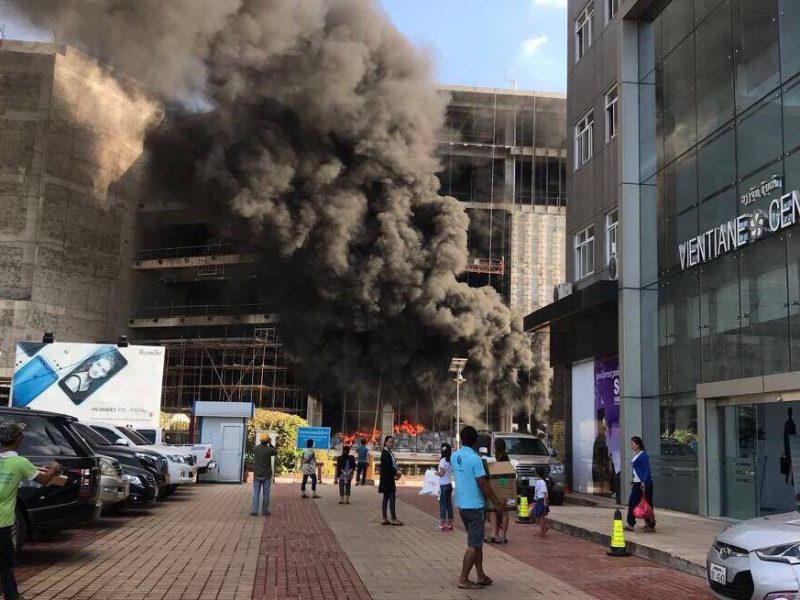 Dec 3 – A severe fire has broken out at the World Trade Center site near Kouvieng, Vientiane Capital. Firefighters are on the scene, based on eyewitness accounts, however the fire has made heavy damage to a major section of the unfinished shopping complex-to-be. The area affected is directly opposite the popular Vientiane Center Shopping Mall.
Plenty of smoke can be seen hundreds of meters away from the affected site. No casualties have been reported thus far. The cause of the blaze is currently unknown. Please stay tuned as the story unfolds.
Source: Laotian Times Reporters