The reconstruction of Mahosot Hospital is scheduled to begin by the end of 2018.
The hospital will be reconstructed as a four-building compound spread over 31,000 m2 comprising one 8-story building, two 4-story buildings and one 5-story building. The hospital will have a total of 600 beds.
"The hospital will be built to international standards to ensure it can provide standard medical service to more patients thus helping limit people seeking medical services overseas," said Vice President of Mahosot Hospital, Dr Phisith Phousavath.
Xi lays ground for China-sponsored hospital in Laos

Chinese President Xi Jinping and his Laotian counterpart Bounnhang Vorachit on Tuesday attended the groundbreaking ceremony for a China-sponsored hospital in Vientiane, the capital city of Laos.Mahosot hospital was built in 1910, and run by French doctors. Now it will be renovated.Of all the hospitals China has helped build overseas, this is the biggest, with a bedding capacity of 600, according to the Chinese media. #XiJinping

Posted by Xi's Moments on ວັນຈັນ ທີ 13 ພະຈິກ 2017
The hospital will continue to pursue its free-of-charge policy for the economically underprivileged citizens to ensure that all people have access to standard medical treatment, and will continue upgrading curative skills in endoscopic surgery, heart, hypertension and cancer prevention/treatment.
The hospital will be equipped with modern medical technology, and improved staff services will be a focus of the new and upgraded Mahosot.
The reconstruction of the hospital will be financed with a financial grant US$ 105 million pledged by Chinese President Xi Jinping when he had visited Laos in mid November, earlier this year.
Here are an artist's perspectives of the new Mahosot: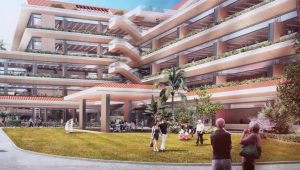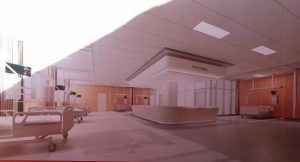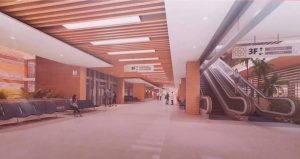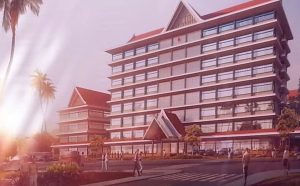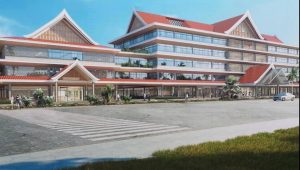 Source: KPL