RHB Bank Lao has opened a third branch in Dongdok on the 26th of January, 2018. The official ceremony was attended by Country Head Danny Ling, and Branch Manager Thonglay Phonvilaisouk and other staff members.
Opening under the theme of an open house, customers and invited guests were encouraged to learn about bank products and services which include deposits, remittances, ATM services, loans and trade finance services that support domestic trade, import-export and business expansion. The bank also provides a variety of credit facilities like business loans with tenor of up to 10 years and housing loans with tenor of up to 20 years.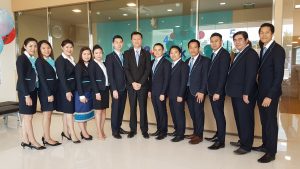 RHB Bank Lao Dongdok branch is to provide banking services to individuals, entities, educational institution, SMEs, enterprises, among others.
In addition, the RHB Bank Lao Dongdok branch supports the deposits of students and parents who want to manage the savings of their children in the future.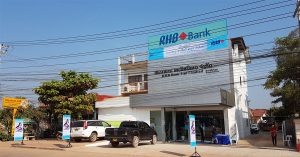 Source: KPL