New Minimum Wage Set at 1,100,000 Kip Expected to be Announced On Labor Day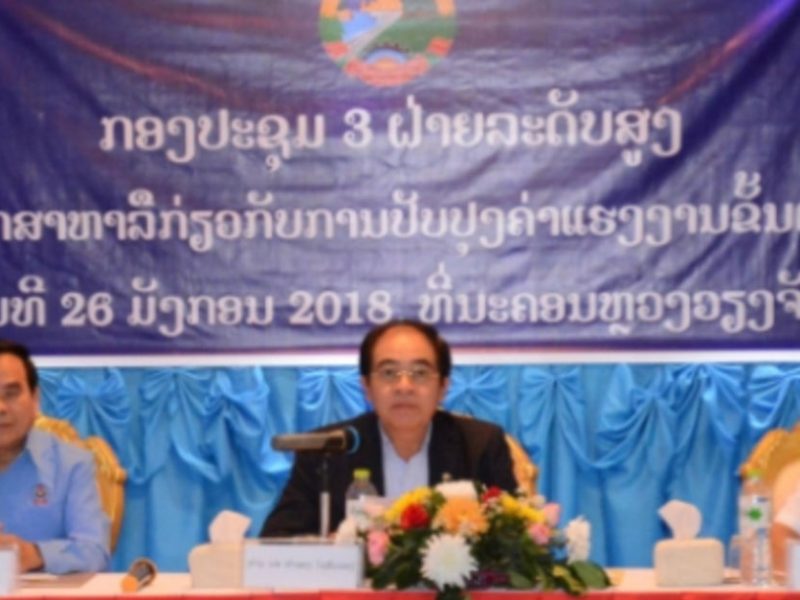 Within three months, the raising of the country's minimum wage to 1,100,000 kip per month is expected to materialize. The current wage has been an issue of public concern, as the economy grows rapidly and members of the workforce are exposed to higher and higher living costs. This will be the eighth time that the wage rate has been hiked since the founding of the Lao PDR.
A tripartite meeting co-chaired by the Ministry of Labor and Social Welfare, the Lao Federation of Trade Unions and the Chamber of Commerce and Industry came to the agreement that the minimum wage would be set at 1,100,000 kip per month (USD $132) or 42,307 kip per day (USD $5.15). The new proposed rate will be proposed to the Prime Minister, and will be deliberated upon during upcoming meetings. It is expected that the new rate will be announced and put into effect by the 1st of May, aptly coinciding with International Labor Day.
Source: Lao Economic Daily