On the occasion of International Women's Day, the Canadian Embassy and Sinouk Café together with the French and US Embassies organized a Speed Mentoring event on the 6th of March at the French Institute of Vientiane, where more than 40 young Lao women were able to talk with twenty mentor role models who have achieved professional success.
Over 40 Lao students nearing the end of their studies and young professionals were able to make exchanges with 20 mentors (women leaders from the public and private sectors, civil society and the international community). This sequence allowed the participants to share their journeys towards professional success.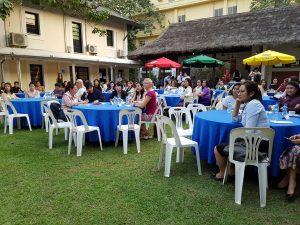 During her opening speech, French Ambassador to Laos Claudine Ledoux recalled the international urgency of tackling socio-economic inequalities that affect women in all countries. In this regard, the evening reflected the strong commitment of the partners for the education of girls, for the economic empowerment of women and for fight against all forms of violence against women.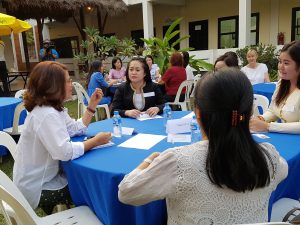 With five countries represented (Canada, France, the United States, the Philippines, Timor-Leste), the diplomatic representations wished to demonstrate a strong and common commitment to Laos' female youth. Several ambassadors personally got involved in the evening by acting as mentors.