The Made in Laos Exhibition 2018 provides an opportunity for businesses in Laos to promote their products and services to both local and foreign exhibition goers. Organized by the Lao National Chamber of Commerce and Industry (LNCCI), Made in Laos 2018 is currently being held at Lao-ITECC in the capital city of Vientiane from March 14 to 18.
Prime Minister Thongloun Sisoulith, Minister of Industry and Commerce Khemmani Pholsena and LNCCI Vice President Daovone Phachanthavong attended the event launch yesterday. Also in attendance were embassy officials, international organisations staff, and public servants.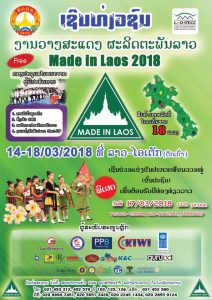 An initiative by the private sector and supported by the government, Made in Laos 2018's main objective is to provide a physical platform whereby innovative and high quality products made or assembled in Laos by local or international businesses using materials sourced locally or imported can be showcased.
"Entrepreneurs and producers from all types of business around the country have brought their products to exhibit, advertise and sell," LNCCI Vice President Chanthachone Vongxay said at the launch event.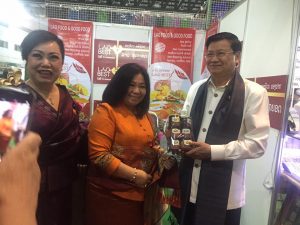 The event aims to strengthen local businesses' capacity to find markets, join forces with other businesses and share information, with the goal of aiming for higher standards.
A total of 180 booths set up by 115 businesses across 18 provinces are showcasing their products at the event. Producers and sellers are using the exhibition to share ideas about developing their products for sale and export through seminars and meetings, with topics such as generating high margins in tea product exportation and creating Lao brands.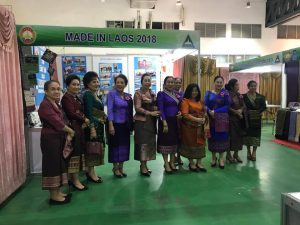 There is also a capacity-building seminar on challenges and opportunities for SMEs in Laos in the era of a connected regional economy, a talk on starting up a business, and an innovative Lao products business initiative week competition. Various products are becoming symbolic of Laos, such as Phongsaly tea, Bokeo rattan, Borikhamxay transformers, Savannakhet meat jerky, and Pakxong coffee. Also on display are handicrafts, jewellery, food, beverages and organic products, processed wood products, wooden furniture, decorative items made from wood, the work of the Lao stock exchange, tourism services, and electrical appliances.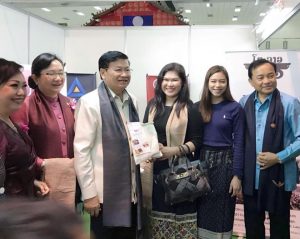 The LNCCI expects to welcome about 2,000 domestic and international visitors and anticipates that sales will generate one billion to two billion kip working capital of the total value of products displayed at the event.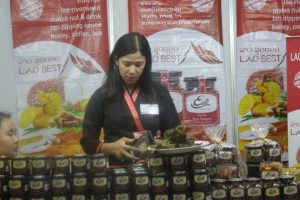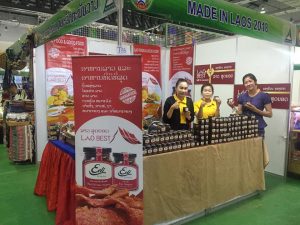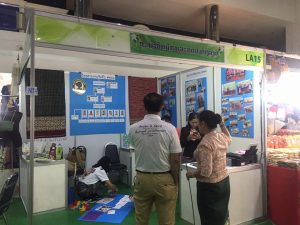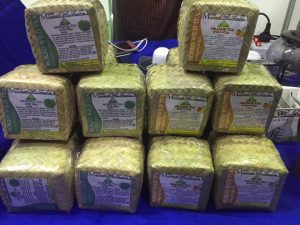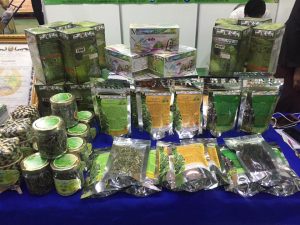 Source: Vientiane Times