Last week, the village administration of Thaoy of Saravan Province organized a tree planting event to coincide with a traditional tree consecration ceremony on the auspicious occasions of Arbor Day and Children's Day.
The said tree, believed to be over 1000 years old, with a circumference of 14 meters and a staggering height of over 30 meters, was declared holy.
Present at the ceremony were Saravan Vice Governor Vixien Navikun, Thaoy District Chief Bounhome Komesouni, Provincial Buddhist Association President Sonexay Keomeuangthai and other officials.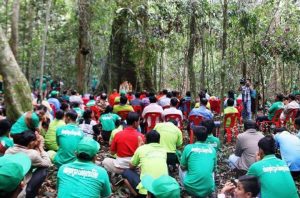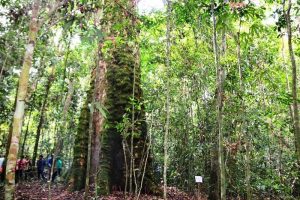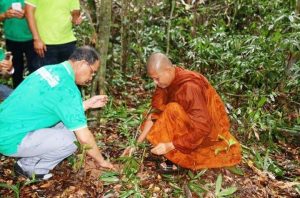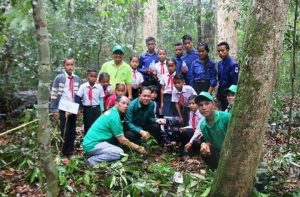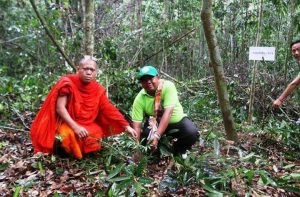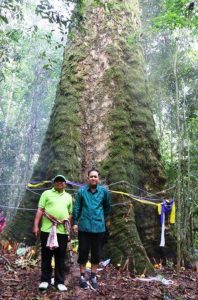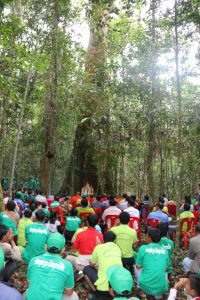 The tree planting and consecration ceremonies together are part of the government's efforts to reverse deforestation that is caused primarily by logging. Believers argue that loggers are more reluctant to cut down trees that have been declared holy. Experts are of the belief that this will lead to a reduction in the illegal timber trade.
Source: Saravan Newspaper, KPL, LaosLarnShare, Mahason Magazine