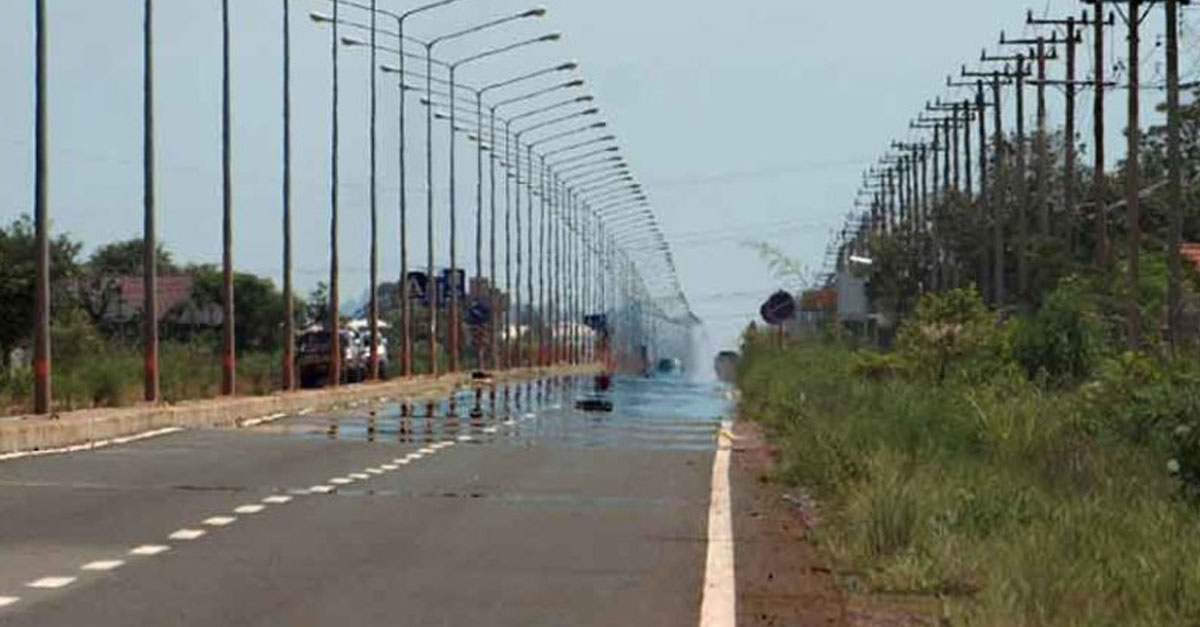 Authorities in Vientiane Capital hope to resolve the problems facing construction of a new road stretching from Donnokkhoum to Nakhuay villages, connecting to the 450 Years Road in Saysettha District.
Issues faced during construction, which began in 2012, include the contractor running out of money to complete the project, and villagers airing concerns about installation of drainage along both sides of the road, which temporarily affects their livelihoods.
The amount of compensation issued to those who have lost land to the project has not yet been agreed upon.
Represenatives from the Vientiane Department of Natural Resources and Environment have been tasked with holding discussions with affected villagers to explain the necessity of drainage installation, as well as issues related to compensation.
The project is being jointly implemented by the Vientiane Department of Public Works and Transport and the Namtha Road and Bridge Construction Company.
The road is being constructed in three phases. Phase one begins at Donnokkhoum village in Sisattanak District and runs 4,100 meters to Xiengda village in Saysettha District. This section will be 32 meters wide to allow for six lanes of traffic.
Phase two includes a section running from Xiengda village to Nakhuay village, and will be 5,400 meters long.
Phase three, the final section, runs from Nakhuay village to the 450 Years Road. It will be 2,160 meters long and include four lanes for traffic.
Source: Vientiane Times